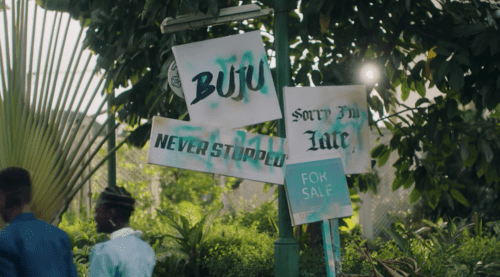 Watch the official music video for the track "Never Stopped" by Buju, off his EP – Sorry I'm Late.
Fast rising Nigerian singer, Buju drops the first music video from his debut project, for the second track titled 'Never Stopped'. Song produced and M & M by Timi Jay.
'Sorry I'm Late' EP opens with "Daniel Benson" (produced by Timi Jay), a track that sees Buju singing about himself in full melody and rhyming with his real names.
The next song which is one of the richest on the EP lyrically, NEVER STOPPED is a great song with good vibes. It was all about Buju saying he got more to deliver, stating clearly that there is still much to be done & achieve, and revealing his music components. (You're looking at a mix of Burna Boy and 2Baba, With a sprinkle of Khalid and Frank Ocean)
Notable Lyrics
'I've never stopped in my life so tell me why would I stop now
Much to achieve in my life, I hustle till the sun comes down
Can't throw dirt on my hustle my spirit you can't bring it down
You know I've never stopped in my life
So tell me why you think that I'll stop now…'
Enjoy Never Stopped visuals below;
Director: Earthboi
Producer: JM Films