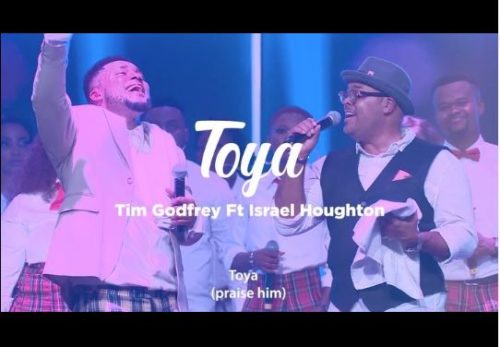 Tim Godfrey returns with another blazing praise song titled "Toya" after his previous hit "Nara"
Gospel singer/minister, Tim Godfrey links up with Isreal Houghton to deliver this thoughtful praise tune "Toya" (Praise Him) which can also be used to prophesize good thing while worshipping God.
Isreal Houghton is an American Christian music singer, songwriter, producer and worship leader. Tim brought him  down to his indigenous realm and they both delivered a magical worship performance. God is the Mighty one so 'Praise Him, Praise Our King, Because He has done wonders before and he will surely do it again' This song will touch your heart/soul and heal your life, Listen!!!
Watch and Enjoy!