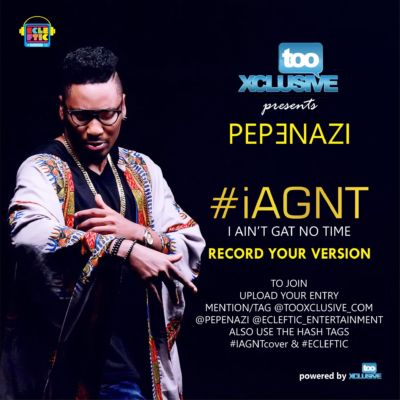 Pepenazi's #iAin'tGatNoTime cover competition, which has taken several weeks in participation with hundreds of artistes that jumped on the trendy wave, is finally coming to an end. After grueling efforts in selecting the 20 semi-finalists who brought their a-game in language, skill, wits, swag and of course, word play, it's come down to the best of the best!
Only 5 have made it to the final stage and they will need your votes to decide the winners. 2 artistes from the select 5 will be lucky to grace  the competition remix hosted by Pepenazi and tooXclusive. To vote, you must listen to the finalists cover entries then select your favourite by checking the corresponding box in the polls section and click submit.
Now let's get voting people, someone's dream depends on you!
---