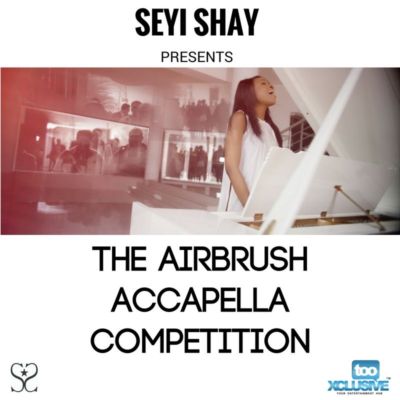 The Air Brush acapella competition hosted by Seyi Shay and tooXclusive, is nearing it's eventual end. Previously, we had asked you to vote for your finalists out of a semi-final count of 16 DJs and record producers. Now we're down to 5!
Based on your choice, the five finalists are presented below with their acapella remake of Seyi Shay's soul/R&B single, Air Brush. To vote your winner, you are expected to listen to the finalists entries. You will check the box of your favourite acapella remake using the corresponding DJ or record producer's name (in the polls section) and then click submit.
Remember, someone's dream lies in your hands now. So let's make it happen people!
[polldaddy poll=9546555]