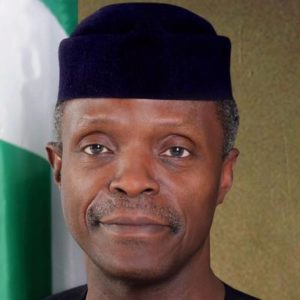 Vice president of the Federal Republic of Nigeria, Prof. Yemi Osibajo, while delivering a speech at the Covenant Christian Centre-organised program, 'The Platform', praised music stars like Tiwa Savage, Olamide, Don Jazzy, Davido and Wizkid for their exploits it creating a good global identity for Nigeria, through their music.
The sage spoke of the music stars in glowing terms, stressing the goodwill their works have brought to the nation. He said,
"Wherever you go in the world today, whether you're in an airplane or in a department store, you can hear Nigerian music. The credit for taking Nigerian music to the world must to the likes of Tiwa Savage, Davido, Olamide, Wizkid, Waje and so many of them. Their creativity and talent has benefitedour nations image an"d put the spring in the steps of so many aspiring young talents."
Watch video below.