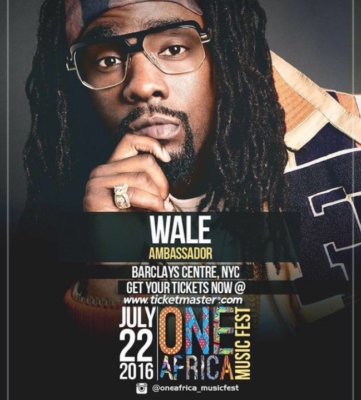 Rapper Wale, has reportedly been sued by the organizers of One Africa Music Fest, Upfront & Personal Global, for his no show at their NY event.
TMZ, who reported the news said, Wale, who was billed to perform at their inaugural concert on July 22, had already been paid buy still refused to show up.
Wale took a bag of money to headline a concert, but dropped a lotus flower bomb on it when he skipped the show and kept the cash … this according to a new lawsuit.

Upfront and Personal Global, the promoters who say they hired Wale for a performance in NYC this summer, just filed suit against the D.C. rapper claiming to have paid him $25k with nothing to show for it come the day of.

In the docs — obtained by TMZ — Upfront shows an alleged signed contract between Wale's camp and the company, plus 2 wire transfers for $12.5k a piece. They claim after Wale bailed on the show, he went radio silent on 'em when asked for a refund.
The rapper and his team, are yet to respond to the claims.