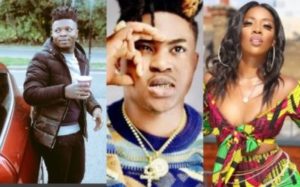 You would recall we brought you news on Friday, 23rd of November, 2018 about Danny Young calling out Mavin singer; Tiwa Savage for copyright theft. Danny Young accused Tiwa for stealing a line from his 2009 hit single, "Oju ti won" to add to her latest song, "One" which caused a little bit of support and backlash for both artistes on social media for different reasons..
Meanwhile, Wale Turner who Tiwa Savage recently thanked for being the writer of the song ("One") has expressed his fury at Danny young's claim of intellectual property.
Wale Turner Wrote Via his Snapchat story that the line Danny Young is claiming to be his own is a popular Yoruba proverb and can be used by anybody. Hence, he should stop threatening to take legal action, except he wants Oduduwa (a deity or god in Yoruba land) to sue him too.
He further called Danny young a "balu" which in figurative term means a fool.
Watch post below:
View this post on Instagram