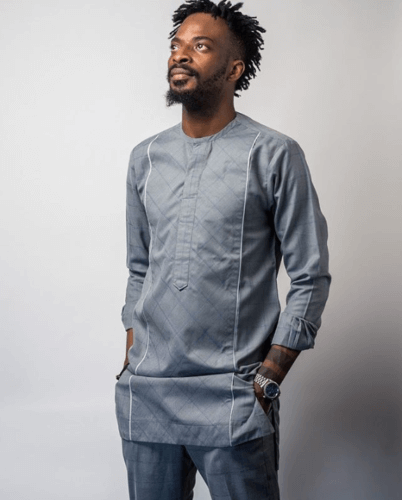 Indigenous singer, 9ice has revealed that he doesn't do drugs or smoke like people have believed or still continue to believe.
As against the popular belief that he has a cracked voice all because smokes too much, 9ice has come out to reveal he neither takes drugs nor smokes. The singer in a Yoruba interview with BBC revealed he doesn't smoke nor take drugs unlike what people have conceived in their hearts towards him.
In the same interview, the singer also shed light on the popular belief that musicians smoke or take to drugs in order to get inspired so they could do well in their crafts. 9ice said all those beliefs are very wrong, saying any musician who smokes or do drugs does it because he/she wishes to.
He said drugs or smoking does not bring any inspiration, it just puts you in a certain mood where you just accept the myth that everything is fine. he said no inspiration comes along with it whatsoever.
"I don't take drugs nor smoke, i do not need to prove that to anyone. I am beyond that. Whoever drinks has a reason why he drinks, it doesn't mean if he doesn't drink, he cannot sing. Sometimes i will be paid to perform at a gig and i wouldn't be in a mood to perform at all but they have paid and maybe i have not paid my children's school fees, i have to go.
"That was why i was telling you that it's not because artistes want to sing they drink or smoke; the reason they drink is simply because they wish to. Marijuana does not give any inspiration, it will only put you in a mood that will make you believe that all things are fine. You know things are difficult for us as Nigerians, Marijuana will just make you accept fate and twitch your belief towards the direction that everything is fine.
"People drink because they are down emotionally, they drink as a result of being depressed. drinking is not attributed to only musicians in particular. So if anyone takes to drug abuse, it is because they want to do it. I neither smoke marijuana nor take cigarettes but i sing."
View this post on Instagram
View this post on Instagram

"Watch 9ice Explain The Reasons Why Musicians Smoke & Take Drugs Before Singing", 5 out of 5 based on 1 ratings.
---