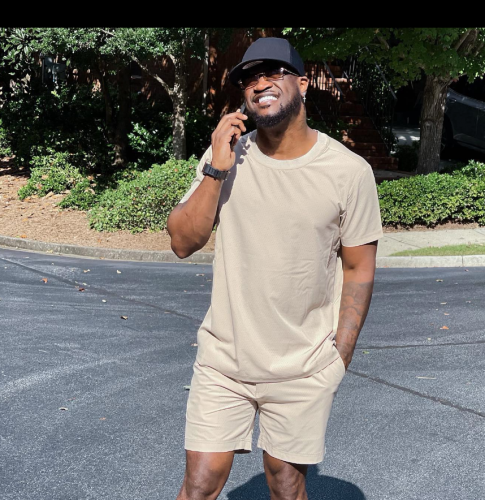 Peter Okoye is trending for weird reasons.
The music star got the attention of many after he kissed a female fan at his show yesterday. As seen in the video, the female fan grabbed Peter P-Square (Mr. P) when he got off stage to greet his fans while performing. She seized the opportunity to lock lips with him and a complying Peter returned the kiss with so much passion.
This response provoked some Nigerians who believe Peter is not respecting his wife, Lola. They added that he shouldn't give his wife an Infection from kissing girls he knows nothing about. It's not the first time Peter will be kissing a fan on stage. He was caught kissing a random girl last month at his show in U.S.
View this post on Instagram