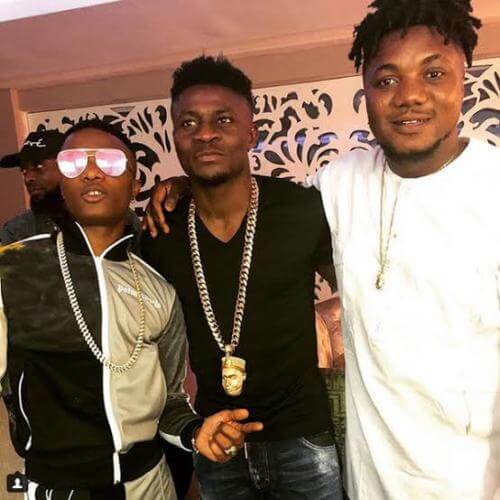 It was a case of unity, harmony and enjoyment between a Nigerian football superstar and two Nigerian music superstars at a Lagos night club on Sunday as the three were seen partying together.
Former Nigerian football international; Obafemi Martins, music superstar, Wizkid and indigenious rapper, CDQ were seen balling together at a Lagos night club over the weekend.
Wizkid who just came into the country after touring North America and vacationing in the United Kingdom had a nice time with Obagoal and CDQ as they were seen vibing and dancing to the jams that emmited from the speakers.
This won't be the first time these three will be seen partying together as they were once seen balling at a private beach in Lagos in December 2018.