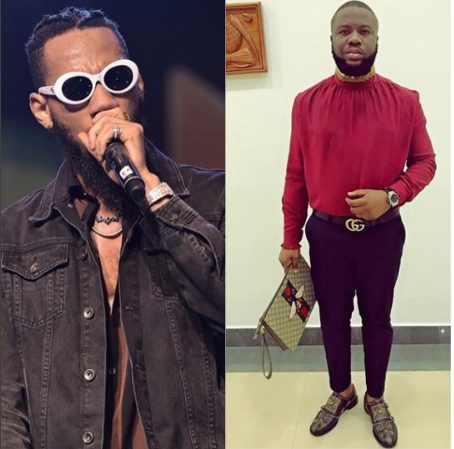 Five Star Music act, Kcee, is not here for the disrespect of artistes.
The singer, who is brother to billionaire businessman, E-Money, took to IG to show his support for Phyno, who is currently enmeshed in a  nasty war of words with self-acclaimed billionaire HushPuppi.
He wrote:
We are musicians not paupers. Who exactly do you think you are to open your mouth and insult a musician that sweats day and night in the studio?
You have no credibility, no known source of income and yet you come on social media to attack hard working Nigerian musicians with traceable wealth.
Let's face it, I think we've had enough of this nonsense and disrespect form you. Really, What do you do for a living, what is your talent, how did you make your money, what brand do you represent? I will take it upon myself to raise a petition against you. We want to know your source of income since you now have the nerves to come on social media and call out a brand.
Who is your father, Are you OBO , are you a taxable Nigerian. We need to start asking questions and the EFCC @officialefcc needs to start paying more 'Attention To detail'.