Hi guys, welcome to yet another edition of Wednesday hacker.
Today, we will be taking a peep into the playlist of Krizbeatz, producer of the hit song, 'Pana' and I am certain we all would love to know the kind of songs that gets the King Of New Wave popping. Well, we are all in luck as we reveal the top 10 club banging tracks on his playlist.
Got your popcorn yet? Aii then, enjoy!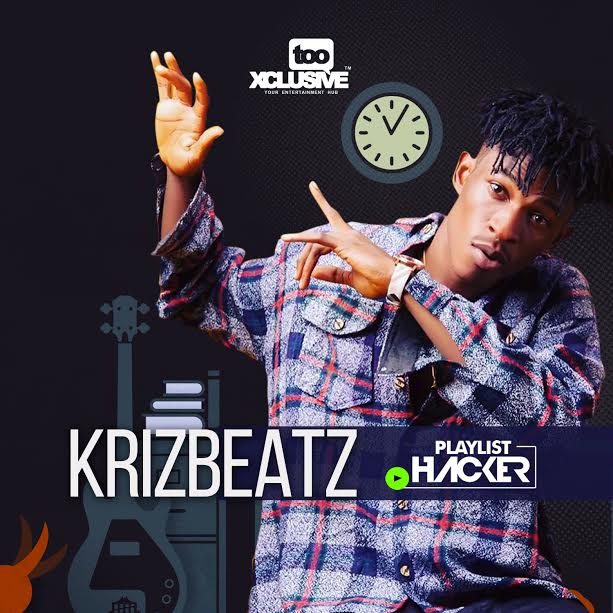 10. Soweto Baby : I'll definitely want to hear a Soweto baby before the end of the club, the vibe is just too different.
9. Watch out for this – Major Lazer (Bumaye): The song has a crazy spirit that comes with it anytime i hear the sound OmG…. plus it's weigh to technical.. I love it
8.Bend Down Pause- RunTown x WizKid: Quick sound, Sharp delivery… Good beat Runtown killed it 100% .. Definitely my turn jam for now.. might not be tomorrow. Lol
7. Wetin Dey – Rayce:  My Jam jam, Something about that beat that just gets me up and dancing S/O to Race though…
6. Wash – Tekno: I like the blend of the sweet Afro-Caribbean sound in the song…. I think this has to be my favorite jam from Tekno so far.. I'll turn up to Wash anytime anywhere anyhow..
5. Love you – Tory Lanez:  I like this one Cos it just has a way of changing the turn up in its own  unique way. Which I think it's dope
4. BBHMM- (Remake By Sarz):  Bruh !! that's got to be hardest remake Of that song I've heard.. That song gets the party rocking anytime believe me..
3. Like this – Dj Henry ft Wizkid: I never get tired of this song. I'll call this my turnUp after TurnUp too wavey my Song 100%
2. Major laser ft DJ snake – Lean On Me: The song has it all. Good vibe, good FEELING and the unique EDM- Caribbean.. Too Much Juice on this..
1. Diana – Tekno: So guys don't say he chose this song as number 1 because he produced it, nah, we all know it's not a crime to love your own creation. Well this song is the top 1 turnUp song for me ATM might not be tomorrow but now I love it and would definitely turnUp to it anywhere and any hour of the day…