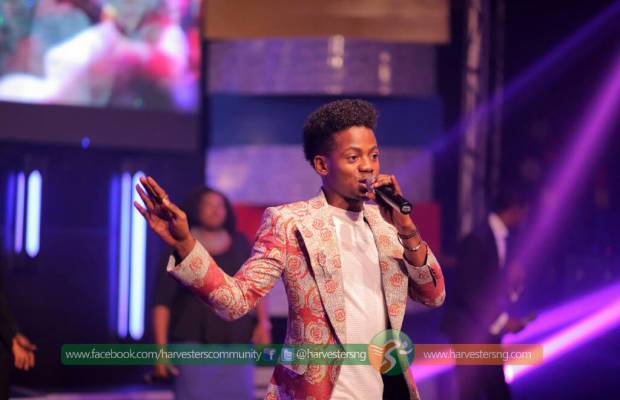 There is not-a-darn-thang wrong with Korede Bello performing Godwin in church! #IMO
Like. Has anyone sat down to carefully peruse the lyrical content of that song? Asides the fact that it's comes with a preachy message, the overlying content of the Godwin is purely religious. Are Christians, church goers and faith believing conformists aware that Bello's song is typically the everyday man's prayer?
C'mon! When do we stop with all the spirituality foolishness?
Some people say it should not come from the altar but then the hook on Igwe by D'banj has become a popular chorus in praise-worship sessions of many new age churches today… which aptly comes from the same altar too. Everyone feeling behooved to baring their thoughts on the matter, are they aware how the society dictates practicing Christianity especially for youths who are often faced with temptations of their delinquencies? What happened to the dance crews who come up stage and have instrumentals of secular songs as intro to their performances or even interludes. I'm a firm believer although with a very liberal mind but by what my Bible prescribes, soul winning entails going the extra mile to bringing people into the kingdom. Is anyone aware the number of persons who decided to go to church just because Bello was going to perform Godwin? Or those that were glad to be in His presence for the simple fact that Bello was there to perform Godwin and it ministered deeply to their hearts?
I'm of the opinion that Korede should own up to the fact that he performed the song and got the church to groove while he was at it. There's no need adding a twistful play about sharing his testimony of a success story. NO! By so doing, he'll succeed in eliminating the only yardstick we can have behind sticking out shoulders and speaking for him.
For a church the calibre of Harvesters' to consider bringing Bello to perform at their programme, simply means they were certain that his personality and message are in total alignment with the tenets of their Christian faith as well as their objectives being a church. Further more, if his performance didn't insult the values of the church… any church or the designs and specifics of it's participating audience, then what really is the stone-casting feat all about? Let us really assess this issue with very critical reviews rather than myopic fickle minds that throws trivialities into it's context. Please!
Written by Jim Donnett
@jimancipation
The thoughts expressed in this article are solely the author's. They are not in any way connected with, or a representation of tooXclusive.com
---