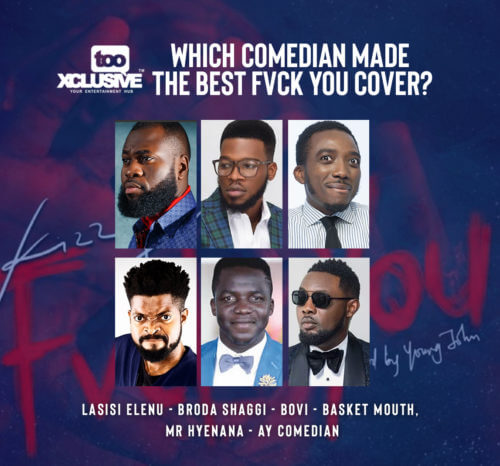 Kizz Daniel's hit track "Fvck You" continues to make waves as various artistes have come out with their covers of the song. Shortly after the release of "Fvck You," Kizz Daniel started a challenge on social media that allows for every other artiste to do a cover to the song, in which they narrate their own story as in relation to the storyline behind the original song.
However, comedians have taken the challenge to another level and have given it a hilarious touch. The likes of Lasisi Elenu, Broda Shaggi, Bovi, Basket Mouth, Mr Hyenana, AY Comedian and even Woli Agba with Dele have participated and dropped their covers and it's really been tough choosing which the best is.
In order to help our confused state regarding which the best is, we have decided to let you guys choose for us…Which comedian do you think has the best cover?