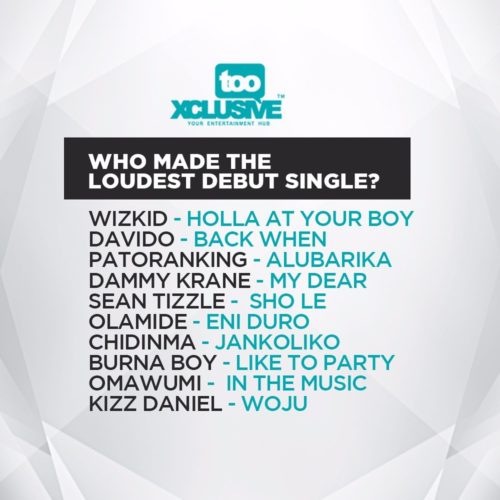 If there is one thing that would not spring up an atom of doubt in regards to Nigerian music, it has to be the fact that many of our music talents introduce themselves to the industry & music lovers with seriously banging and hot music singles.
In as much as we have a lot of music artistes in Nigeria who have dropped hot bangers as their singles in the past, there are a lot more who are in the waiting to join this league of extraordinary music artistes as well. But before that happens, we have made quickly a list of ten Nigerian musicians and their debut singles below , we want you to identify which the 'loudest,' hottest and the most successful one was/is.
Who Made The Loudest Debut Single Ever In Nigerian Music?