Last Updated on Jun 8, 2018 | 14:46 by Jim Donnett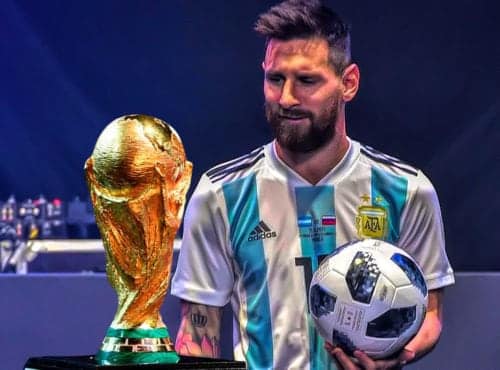 All eyes are set on the 14th of June, 2018 as anticipation for the highest sport event in the world looms. The FIFA 2018 World Cup hosted by Russia consists of 32 fantastic Football countries from various continents.
Last World Cup champion, Germany remains the biggest contender for the plaque. The Deutsch land will be aiming to clinch their 5th world cup in Russia come 15th of July.
Although Germany may be tipped for the glory, we can't deny other big hungry contenders like Brazil, Spain and Belgium.
Lionel Messi and his Argentine teammates will be looking forward to a memorable tournament which would most likely be his last considering the 30-year-old and some of his teammates retired from international duty after the 2014 world cup final.
Messi will have to be hero for the entire Argentine nation having failed to lift the trophy four years back. The Barcelona forward will captain his teammates to his 4th World Cup tournament.
Spain and Belgium are also part of the teams to watch out for in the competitions with the two teams presenting a big name 23-man squad.
With so much talent deposition in the squad, is this the season Messi and Argentina will win the World Cup?
Share your thoughts below.