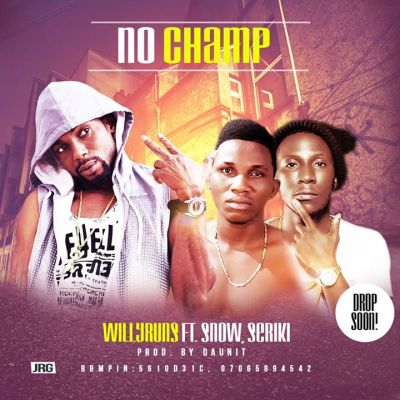 The artiste Willyruns is a promising and highly talented individual with dexterity and passion for music. He is one anyone should hold much expectation for Willyruns is set to release the much anticipated song "No Champ".
The song is a listening delight for every ear. The song carries along the unmatched and graceful input of two power houses in the industry ,"Seriki and Snow".
The song is produced by "Da-unit" and mixed by "Hp". The song "No Champ" is a must listen to. It is a product of musical artistry and craft. Compiling the credible skills of three intellectual mastery. The song is a "wow" credibility.
DOWNLOAD Willyruns – "No Champ" ft. Seriki