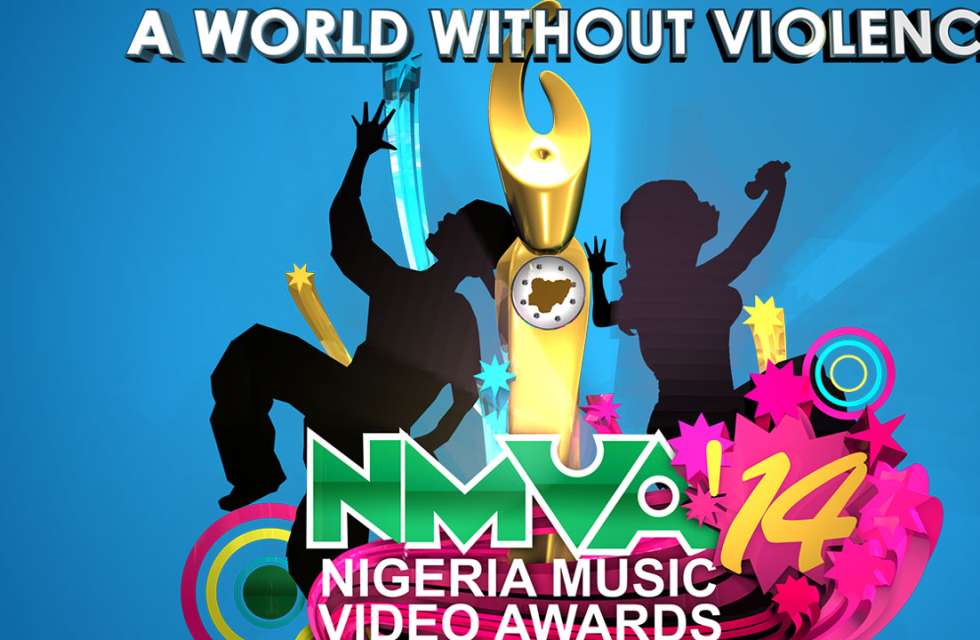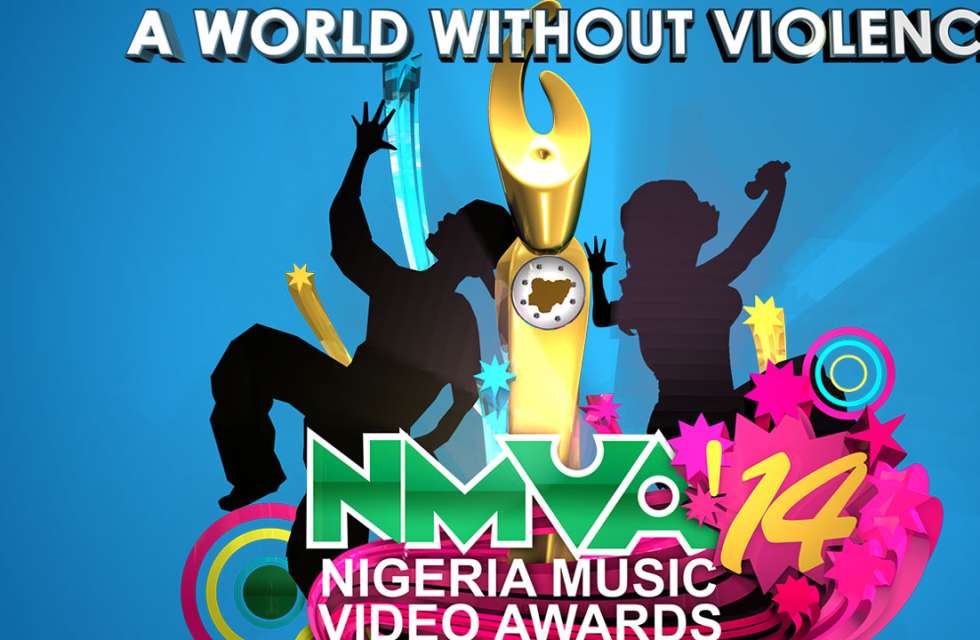 The 9th edition of the Nigeria Music Video Awards (NMVA) 2014 was held yesterday, 26th November at the Convention centre, Eko Hotel & Suites, Victoria Island.
Hosted by DJ Jimmy Jatt, the show themed, "A world without violence", was dedicated to further deepening the consciousness of a violence free environment which is necessary for peace to thrive. This is against the backdrop of violent eruptions arising from religious, ethnic, civil and political disputes all over the world.
The audience were thrilled by outstanding performances from the likes of OritseFemi, 2Face,  MC Galaxy to Niyola, amongst others. Top winners of the night include Olamide and Mr. Songz who both won two awards each in their nominated categories.
Check out the full list of winners and let us know if you agree with it.
BEST PRODUCER
1. 5 STAR  – Winner
2. HKN
3. YBNL
4. EFFYZZIE ENTERTAINMENT
5.CHOCOLATE CITY
6. MAVIN RECORDS
VIDEO OF THE YEAR
1.DAVIDO — AYE
2.YEMI ALADE — JOHNNY
3.PATORANKING — GIRLIE OH REMIX
4.OLAMIDE — SITTING ON THE THRONE – Winner
5.MAVINS — DOROBUCCI
BEST INDIGENOUS CONCEPT
1.CYNTHIA MORGAN — DONT BREAK MY HEART
2.YEMI ALADE— JOHNNY – Winner
3.DAVIDO — AYE
4.BETHANY BOLA THANI — PENTECOSTAL PRAISE
5.TEDDY — IJE LOVE
6. DR SID – SURULERE
BEST USE OF VISUAL EFFECTS
1.GBADE ADETISOLA — BABA TI SORO – Winner
2.TUFACE IDIBIA — SPIRITUAL HEALING
3.VICTOR UWAIFO — BOBOZI
4.OMAWUNMI — SOMORI
5.SUSPECT — NSOGBU
BEST RAGGAE DANCEHALL
1.PATORANKING — GIRLIE OH REMIX – Winner
2.CHOPSTIX— STINKING SHIT
3.SHEYI-SHAY — RAGGA RAGGA
4.BURNA BOY — YAWA DEY
5.RIGHTEOUSMAN — NO
BEST VIDEO BY A MINOR
1.AMARACHI — AMARACHI DANCE
2.CHYKO BOY —— BOY CHYKO
3. MYA K — SPECIAL FRIEND – Winner
4.P.K.K —— MY GOD IS GOOD
BEST R'N'B VIDEO
1.JOEL — YOU ARE IN LOVE
2.GT DA GUITARMAN — SAVE ME
3.RUBY — GOOD MAN
4.NIYOLA — TOH BAD – Winner
5.TUFACE IDIBIA — LET SOMEBODY LOVE YOU.
6.WANDE COAL — MY WAY
BEST POP EXTRA VIDEO
1. DAVIDO – TCHELETE
2.MAVINS — DOROBUCCI
3.YUNG L — S.O.S
4.MR SONGS — MY STORY – Winner
5.OLAMIDE — ELEDA MI O
6.YEMI ALADE — JOHNNY
BEST USE OF DANCE IN A MUSIC VIDEO
1.OREZI — YOU GARRIT
2.DAMMY KRANE — YOU SABI DANCE
3.M.C GALAXY — SEKEM – Winner
4.MAY D — JEKAJO
5.CHINDINMA — OH BABY
6.K.CEE — PULL OVER
BEST SOFT ROCK / ALTERNATIVE VIDEO
1.ROCK STEADY —— MY LOVE
2.SHOBZY —— KONDO
3.VIKTOH — SAY DEM SAY
4.NIKKI LAOYE   — ONLY YOU – Winner
5.NAYASOUL —— GO WHERE U ARE
BEST USE OF COSTUMES
1. SEAN TIZZLE — KOMOLE
2. DAVIDO — AYE
3. ARTQUAKE — CERTIFCATE
4. T.W.O — WEDDING DAY– Winner
5. FJ DE KING —— ATTITUDE
6. YEMI ALADE — TANGERINE
BEST MAINSTREAM HIP HOP VIDEO
1.OLAMIDE — SITTING ON THE THRONE – Winner
2.POE — KOYEWON
3.BRAIN — WATCHYA LOOKING AT
4. QUEEN — MODA
5. EVA —— DEAF
BEST HIGH-LIFE VIDEO
1.TIMI DAKOLO — IYAWO MI
2.RANSOME —— LOCAL BOY
3.SEAN TIZZLE —KOMOLE
4.KCEE   —   OGADINMA – Winner
5.SOLIDSTAR — OLUCHI
6.ICE PRINCE — WHISKEY
BEST GOSPEL VIDEO
1.PREYE — EBEZINA
2.GBADE ADETISOLA —— BABA TI SORO
3.SAMSUNG — HE LIVES IN ME
4.OBIWON — HAIL MY KING
5.SAMMIE OKPOSO   — WHO TELL YOU SAY – Winner
6.KENNY SAM — YABO
BEST MUSIC VIDEO EDIT
1. SUSPECT — NSOGBU ( CLEARANCE PETTERS)
2. LIL KESH – LIRICALLY ( UNLIMITED LA) – Winner
3. ANETTE COOKEY – SQUAREBALL
4. SHAYDEE CHAKAM ( UNLIMITED LA)
5. OLAMIDE — SITTING ON THE THRONE (KEMI ADETIBA)
BEST DIRECTOR
1. GT DA GUITARMAN —SAVE ME ( AKIN ALABI)
2. PATORANKING -GIRLIE O REMIX (MR MOE MUSA)
3. RANSOME — LOCAL BOY (ADASA COOKEY)
4. YEMI ALADE — JOHNNY (CLEARANCE PETERS)
5.KEMI ADETIBA FOR THE VIDEO – SITTING ON THE THRONE BY OLAMIDE – Winner
BEST CINEMATOGRAPHY
1.OLAMIDE—SITTING ON THE THRONE (KEMI ADETIBA)
2.K.CEE —OGADINMA (AJE)
3.SEAN TIZZLE —KOMOLE (AJE)
4.TIMI DAKOLO — IYAWO ME (CLEARANCE PETERS) – Winner
5.PATORANKING GIRLIE O (MR MOE MUSA)
BEST AFRO BEAT VIDEO
1.ORITSEFEMI — DOUBLE WAHALA – Winner
2.JOEL — OYA NOW
3.WIZKID — JAIYE-JAIYE
4.ZAINA — SAREWALE
5.TM 9JA —— MAGAWU
BEST AFRO HIP HOP
1.SUSPECT — NSOGBU – Winner
2.LERIQ — COMMENT TU TA'PPELLE
3.OLAMIDE —— TURN UP
4. PHYNO — ALOBAM
5.LIL KESH — LYRICALLY
BEST AFRO POP VIDEO
1.DAVIDO —— AYE – Winner
2.CHINDINMA — OH BABY
3.OREZI — YOU GARRIT
4. SAEON — BOOGIE DOWN
5.WIZKID — ONTOP YOUR MATTER
6. SHAYDEE — CHAKAM
BEST VIDEO BY A NEW ACT
1.JOEL – OYA NOW – Winner
2.RANDAWEST —HAPPY
3.ANETTE COOKEY— MAGOMAGO
4.RUNTOWN – GALLARDO
5.STEVE WILLIS — YEI YEI
BEST CONTEMPORARY AFRO VIDEO
1.MR SONGS — KOLOMBO – Winner
2.SKALES —— SHAKE BODY
3.TEE BLAQ — GARAWA
4.SANNI DANJA — YAWA
5.VJ ADAMS — WHATSUP
6. MR 2KAY – – SUMMER GIRL