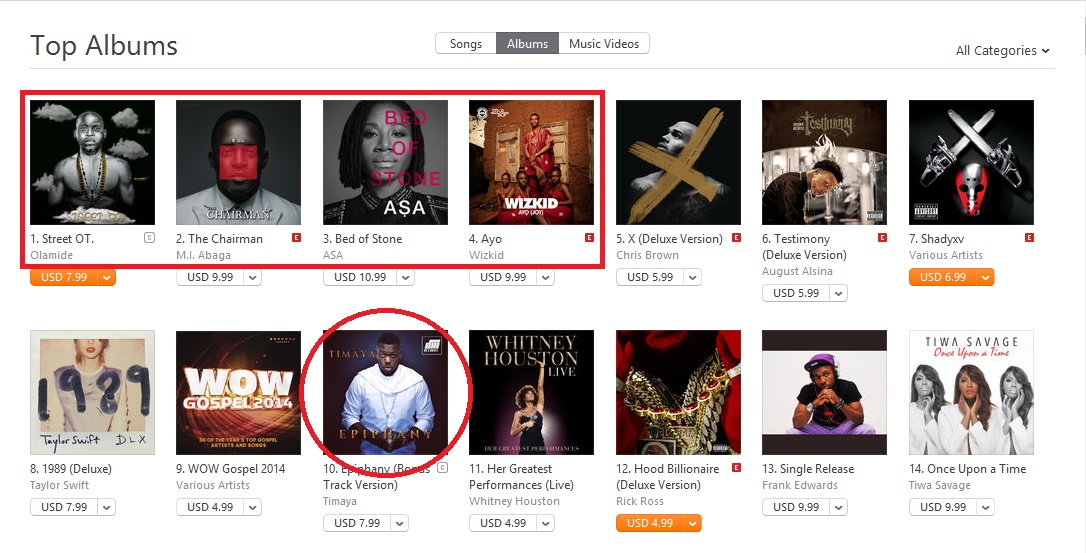 Who says Nigerian music isn't rising? Then you must be a smello!
International awards and such aside, our music is getting its fair share… loads of  international attention if the iTunes music chart is anything to go by. At the moment, Nigerians are dominating the world album chart with Olamide's StreetOT at the No.1 spot followed by MI, Asa and Wizkid who's albums are in the 2nd, 3rd and 4th spots respectively.
Not about to be left out, Timaya's Epiphany also snags the 10th slot on the chart thus, 5 out of the top 10 albums are proudly Nigerian.