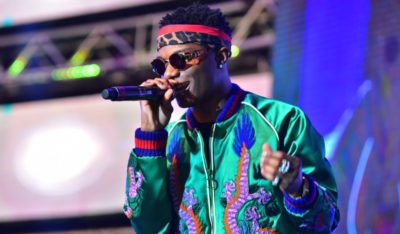 Starboy Wizkid, is back to Nigerian shores! This would be the worldwide act's touchdown in the metropolis of Lagos since after the record breaking feat of his Royal Albert Hall concert shut down in far away London.
While we patiently await his homecoming concert in Lagos, Nigeria, with an already confirmed date for December 24, the ODOO crooner is however availing himself for a link-up this Sunday at the grand finale of the week-long Felabration event.
Joining in the activities to mark the celebration on the revolution that Afrobeat legend, Fela Anikulapo-Kuti championed, the Starboy announced his appearance at the epoch gig this Sunday using a picture of FELA which he posted on Instagram with the caption:
Lagos!! Sunday!!!
This news revelation has tensioned the excitement of fans and lovers of the Starboy brand who are eager with anticipation to meet their king.
See post below.
---