Wizkid, arguably the music industry's biggest export from the Nigerian and Africa shores, is pedaling fast(er) as he keeps striving to making an indelible mark with his cataclysmic fame that has reached a heavy international acclaim.
Wizkid who has crossed paths with Chris Brown, Wale, Tinie Tempah, Justin Bieber and Rihanna (just to name a few) is presently working with "All About She" –  a music group signed to Tinie Tempah's record label, Disturbing London who also caters to his management deals offshore.
The music star shared the photo on his Instagram accompanied with the caption as shown below.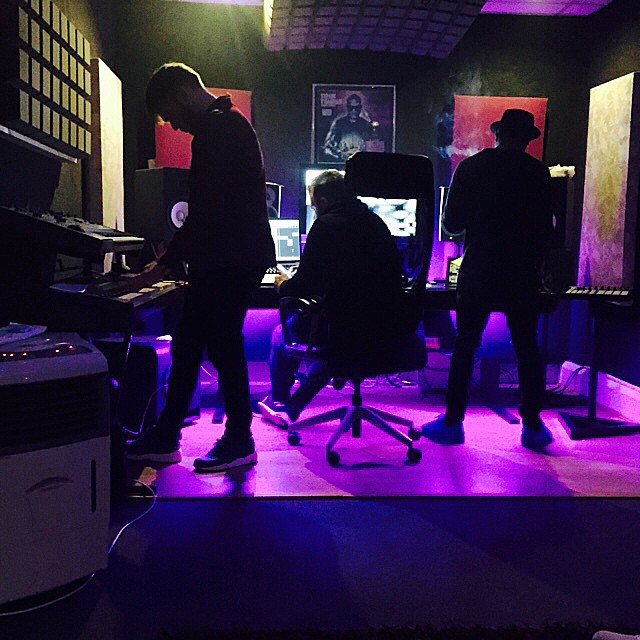 We not sleeping over here. Studio with @allaboutshe !! Nothing but world music! #Starboy x #DisturbingLondon!
All About She is a pop music group of 3 from London, England and the trio consists of record producers, James Tadgell, Jon Clare and singer, Vanya Taylor.