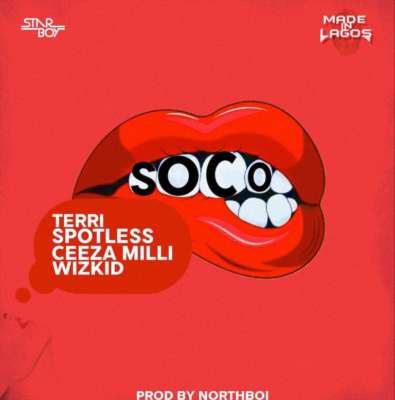 Wizkid "Soco" has caused serious arguments between his fans and other music fans as regards who the owner of the song is or exactly what the owner is all about.
Many have said Wizkid is the owner of the song while others say it is an effort under the flagship of Starboy Records which automatically relinquishes him of any right to outrightly call the song his. However, whether it belongs to him or not, the fact that Wizkid is the biggest reason the song was given serious attention in 2018 is enough reason for him to have a maximum claim to the song.
Wizkid on "Soco" collaborated with his signee; Terri as well as Ceeza Milli and Spotless on the massive record which rocked 2018 in a really magnificent fashion. The song which arguably is the biggest song of 2018 was released officially on the 20th of the 2nd month of the year to a staggering reception from music fans.
It was streamed massively, and it has done breath-taking numbers on YouTube just over one year ago of it being published. The video which was directed by Clarence Peters has over 76 million views on the video channel and the song was produced by Northboi.
DOWNLOAD MP3
Quotable Lyrics
Eledumare bless you with body oh baby oh
StarBoy go bless you with money oh omoge oh
Eledumare bless you with body oh baby
StarBoy go bless you with money oh omoge oh
Oya soco soco
Soco soco soco
Soco soco baby oh
Soco soco soco soco so
Oya gbefu lokpu
Lokpo lokpo lokpo
Oya gbefun baby oh
Soco soco soco
Oh when I come through
They know its a vibe
So they turn up
All eyes on me now
So many things you fit do with your maga