Wizkid's 2nd album "Ayo", which was released on iTunes yesterday amidst debate as to weather it was leaked or a surprise release has made it to the number one spot in the world music category in less than 24 hours of its release!
iTunes World Music Chart
Its safe to say the starboy is indeed a wiz kid. Those who think the delay in the release of his admittedly long awaited album has cost him his fans had better have a rethink because Wizkid has brought his A-game.
Resting comfortably at the top spot 3 places above P-Square's Double Trouble album in the world music chart, Ayo has also made its way to the 99th slot  in the top 100 albums for all categories  at the time of this report.
iTunes All Categories Chart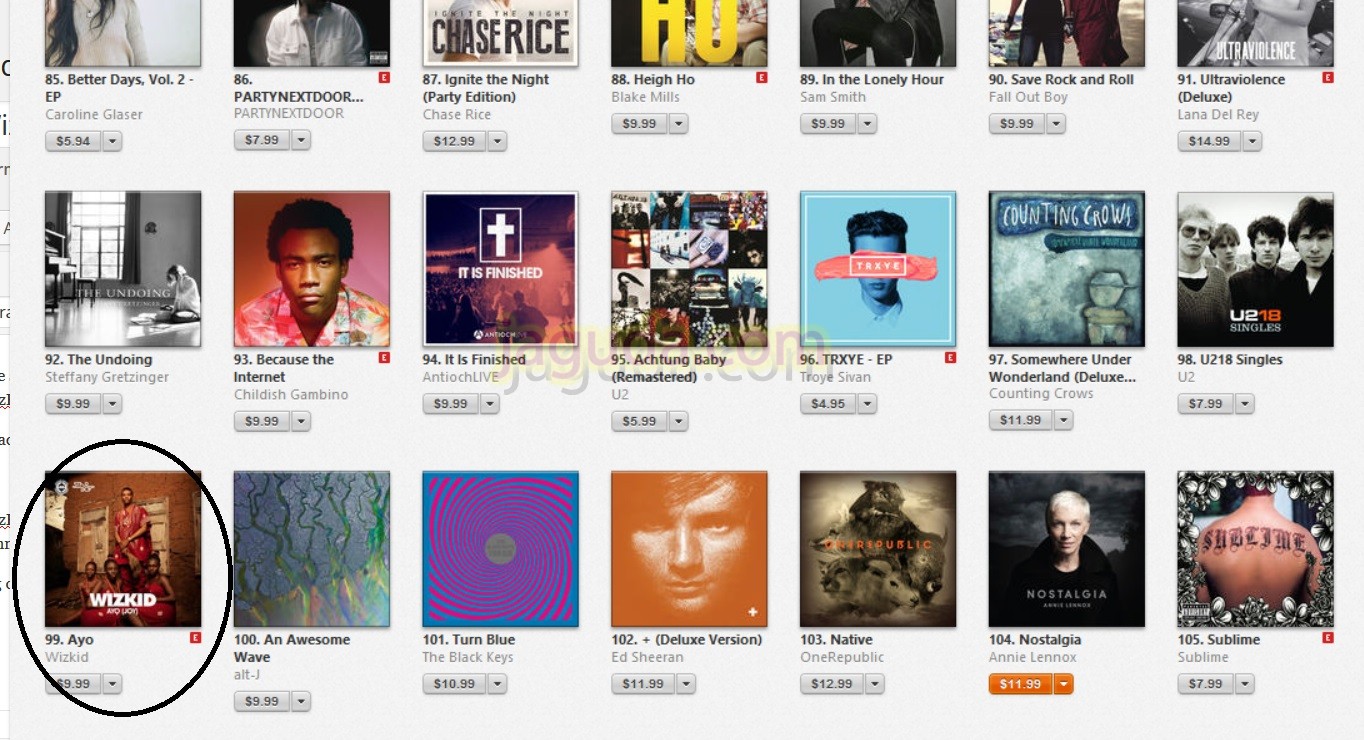 Yaagaaa!!!