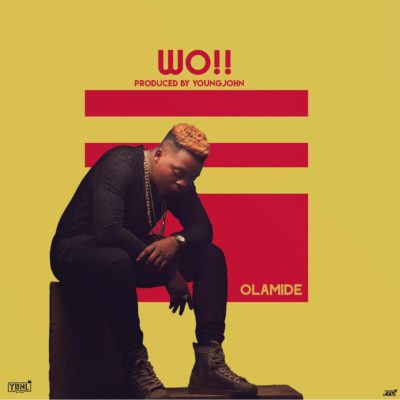 Oya jobi mummy wo! Oya jobi daddy wo!!
Oya jobi olowo wo!
For a usually consistent hit maker like Olamide, 2017 has been a bit of a slow year, with his first couple of releases, struggling to spread with the viral speed that has been become expected of any musical offering from the YBNL boss.
Olamide seems to know what people on the streets want and for consistently meeting their needs, he was crowned as the "king of the streets". For many years he served his people with substances that they could not resist, well until recently that his usually receptive audience appear to have been less responsive to his offerings.
With this new one titled Wo!, Olamide would be hoping to recreate the times when his music set the mood in the streets. Olamide made this song for his fans, but is it hot enough to be considered a street hit?
Share your thoughts below.
---
@iamdada42 Olamide is obviously back. Olamide certainly, is the bang master himself. Wo! is a tune that just grows on you. The trends? Massive! In a couple of weeks, this will be numero uno on the charts.
@mag_designz This is just another street banger from Olamide, song for his fans but I'm not a fan though. Wish him the best of luck and I hope the song sells.
@iamflexzible Wo! is all noise, everything is noise.
@ibironketweets Wo! is coming at a time I need to unwind. Sometimes I find myself making one or two virtual moves to the song; perhaps my Wo challenge is happening in my head. But that's all about the song for me. For one, two weeks I could vibe to it, maybe you'd even catch me dancing to it at a party; but in a later time, I'd probably have moved on to something that's deep.
@tundechilin Thank goodness, for a while I was scared for Olamide, wondering when he was going to give us another hit. With 'Wo!' he has proved he saves the best for the last, since OLIC4 is fast approaching. Y'all should stay tuned for back to back hits.
---