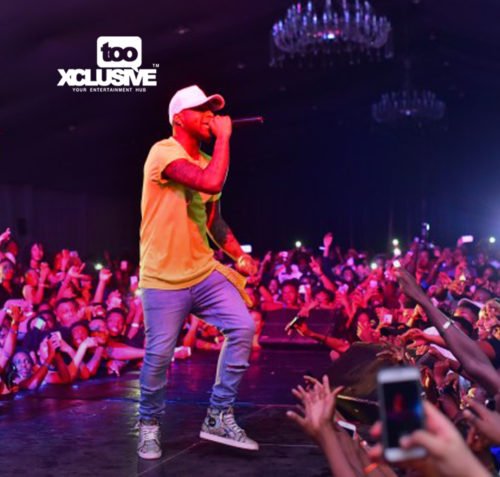 DMW Boss, Davido travelled all the way to Mayotte to thrill the citizen of Mayotte with his music. The Nigerian pop-star got a presidential reception at the airport when he arrived Mayotte with his crew. After the executive reception, Davido visited the young citizen of the country before his show to get closer to the people. See below
Mayotte is a small country will very little population, it is an archipelago in the Indian Ocean between Madagascar and the coast of Mozambique. It's an insular department and region of France officially named the Department of Mayotte, though traditional Mayotte culture is most closely related to that of the neighbouring Comoros islands.
He posted the video of his performance on stage and captioned it; "We arrived two days before the show and had problem communicating with the people because of language barrier , even to order food nah wahala ! But as soon as I touched that stage last night we all spoke the same language ! IT WAS AMAZING! Music = Universal Language". Just like he did at Suriname, Davido shut down the Island with his music and energetic performance.
Watch below