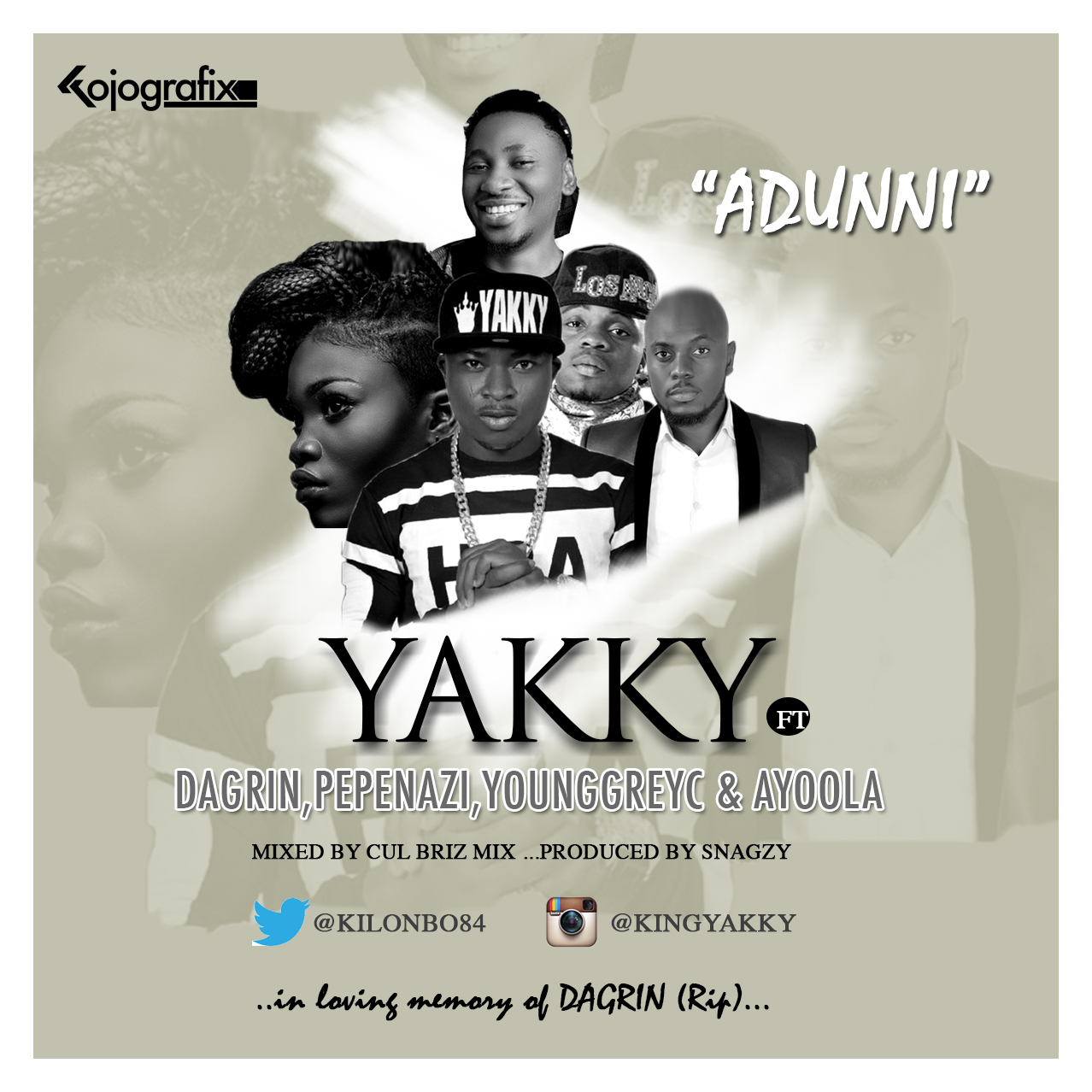 5 years after the death of Yoruba rap legend Dagrin, Aremu Kazeem known as Yakky releases "ADUNNI", a song he recorded with the late Dagrin in the year 2009.
The talented Yakky went on to spice the song up with the input of the mighty likes of Pepenazi, the talented
YunggreyC, and MTN project fame winner Ayoola.
The smash hit single was produced by Snagxy, mixed and mastered by Cul Briz, the video to the track is already in the works and would be dropping anytime soon. DAGRIN LIVES ON.
Enjoy!