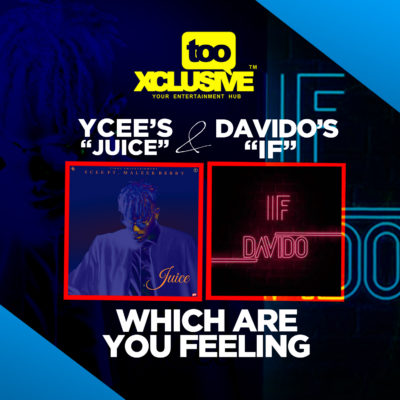 5 Months into the year and we already have a huge competition as to which song will be crowned the 'Song of the year' come December 2017.
Countdowns, playlists, etc, have witnessed more change this year than the country. With songs like, Mad Over, Yawa, Come Closer, Daddy Yo, evaporating from the discussions, fans all over the country is left with just these two songs to battle it out.
'If' as at February was comfortably occupying the #1 spot until Ycee dropped the Summer 'Juice'. The two songs are currently fighting it out for the top spot.
While some still prefer to echo '30 Billion for the account o', many others are simply juicing it up. However, we will let you be the judge of that; IF or JUICE which are you feeling?
Share your thoughts below.
---