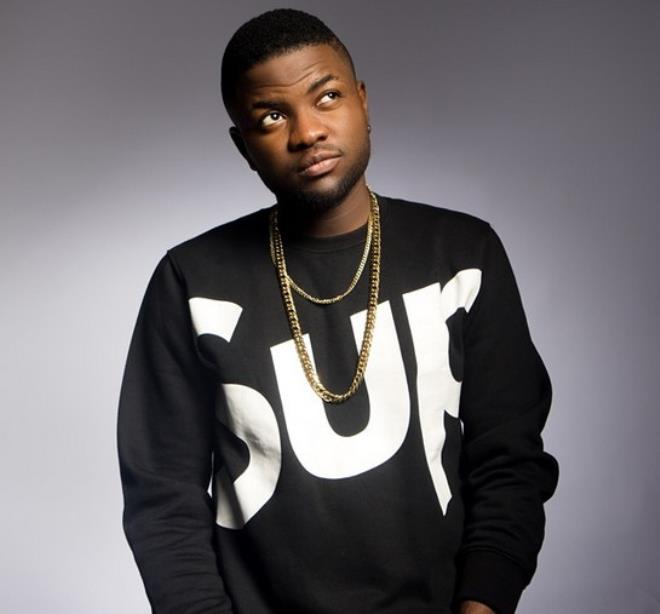 Following the release of his smash single "Shake body" last year which he topped with two more "Je Kan Mo" and "I am For Real" last month, Skales full name Raoul John Njeng-Njeng is definitely one to watch out for this year.
In a recent interview with Encomium magazine, the artiste whose album is set to drop come March, shed light on matters regarding his exit from former label EME, his rise to fame, switch from rapping to singing, his "father-to-be" status, and lots more.
Read excerpts…..
Skales is one of the fastest rising artistes now, what is the secret?
If I tell you, it won't be a secret anymore. (Laughs) God, hard work, focus, Baseline Music, persistence, dedication and the greatest team ever. Last year, I sat with my team and we decided on where the Skales brand is going. It has been about 10 months since I got a new team, and all hands have been on deck. We have worked and we can say that we are about to tick the final segment for our 12-month plan which is my debut album. It has not been easy, but we grind every day, and we thank God and pray for a better 2015.

You are known to be a rap artiste, why are you doing songs now and not rap?
I see myself as an artiste, and that means that I can do whatever kind of music I want. I can be a rapper, I can do pop music, I can do dancehall music or even soul music. Heading for a Grammy is rap, Mukulu, Take Care of me and Denge Pose is a fusion of rap and pop, Shake Body is pure afro pop. My new song, I am for Real is dancehall and Jekanmo is popular music. I am a musician, and my unique selling point is my ability to be versatile and do music that will make money for my mom, my management team, the label and myself without watering down the quality of my music.

When should we expect your album?
March, unfailingly. I have submitted the album to the label. We are in the process of selecting which songs will make it and which ones will not. I am excited about the process. But I also cannot wait for people to hear what I have in the album. It has been a long journey, and I really just can't wait.

Will you say Skales is better off after leaving EME?
Yes, but without going through EME, I doubt I would be here. I will say my time in EME was a learning process. You know the saying that without fire, you can't get gold. That is how my stay in EME is for me. I am grateful for the period I was signed there, but Baseline is home now, and we are making this work.
Culled from Encomium magazine