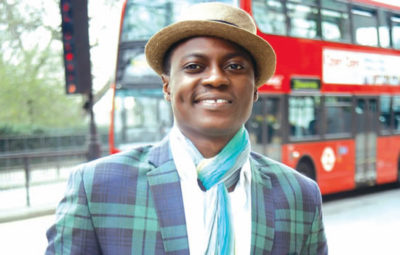 Sound Sultan has been a standout artiste who has managed to stay way from controversies through his long-spanning career. However, he was caught in a messy trade of words on Instagram with a certain @mbachu_bright.
@mbachu_bright called out Sound Sultan for the singer's failure to secure an Instagram verification, linking the failure to Sound Sultan's music career. Sound Sultan tried a clapback but it further gave room to @mbachu_bright to mess the veteran singer with his post which read;
"@soundsultan even in speaking English again, you have failed. What are you good at? Like, just name one thing? Oh I know now. You are good at failure."
See post below.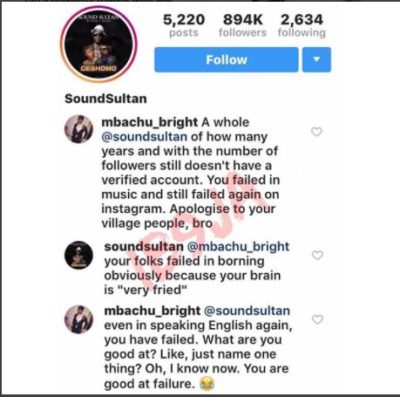 ""You Are Only Good At Failing" – Instagram User To Sound Sultan [SEE PICTURE]", 5 out of 5 based on 1 ratings.
---