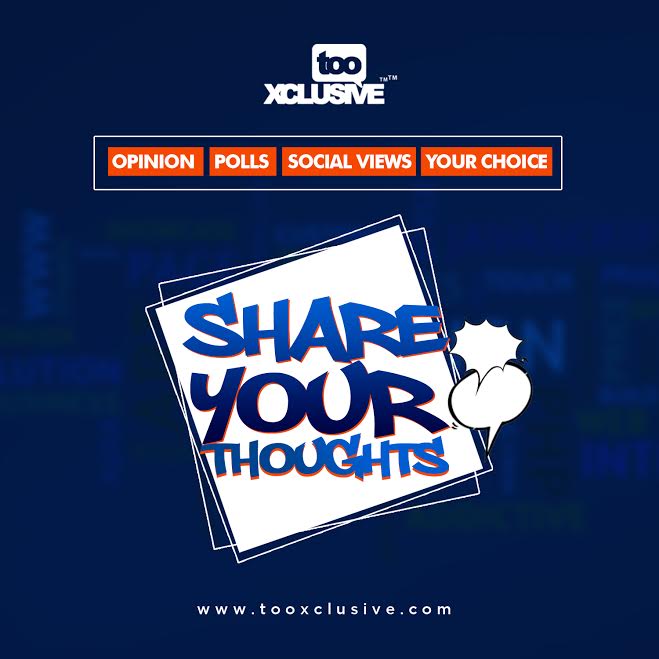 Even as the world today is way more advanced and parents are confusingly into the kind of songs their kids seem to love, there are still some songs you just can never listen to with your parents around. Our list contains popular songs with questionable subject.
Olamide & Phyno – "Ladi"  ft. Lil Kesh
Apparently, Phyno was the only one who missed the memo on how deep the lengths of dirty he should have gone with the song's concept. Yes Olamide killed his lines as usual is his case but particular concern was from Lil Kesh whose lyrics were laced with porn! And I don't even mean literally.
Going by some of his lines;
"O gbe idi soke mo de fa o poron jade/Ni gba ti mo ko fun o wa n ki mi kare/Say this your thing is too big o jere…"
"O je banana nana/Me i now start to yansh am yansh am/She say lick my pule pule/I say kai abacha bacha!"
You're sure to ponder deeply on which (in)sane person gave birth to him and the kind of home training he got while growing up. But you know, the title already said it all.
Olamide – "Story For The gods"
Even as he has become an household name amongst many Yoruba parents and families alike, this YBNL boss, will definitely get you a 'Is this my reward for bringing you into this world' kind of eye from your parents especially the Yoruba moms. This song all through its 3 and half minutes life, reeked of blunt sexual innuendos, drug addiction and rape.
The first verse goes thus:
"O my God insanity/See your back calamity/Girl I want to have it/Do I need your permit/Oya whine it, whine it o/Money, we gat it, gat it o."
Story is your case when the hook comes on while your educated parents are calmly seated in the living room with you as it goes thus:
"O ti mu do go ya ro/Like monkey tail/Aro ba mi wey claro – Help me wrap claro/I want to do sina today – I want to sex today/She say she cannot wait o/She say it's getting late o/She say she wants to faint o/Haaa, story for the gods
Now she say mo ro go – Now she says I'm in trouble/O ti kan mi lapa oo – He has broken my hand/O ti kan mi leyin o – He has broken my back/Story for the gods, the gods oh."
Dagrin – "If I Die"
This song, in as much as it awakens a lot of feelings, can come off as you saying your goodbyes to your deeply rooted superstitious Yoruba mom.
The hook goes thus:
"If I Die, make you no cry for me, allow me rest, allow me breathe…"
Dagrin's freakishly calm voice singing the chorus if been mimicked while lip syncing, will surely get you the stank eye from your dad and maybe a tear filled one from your mum. You'd probably be the main topic for that night's family prayer.
Reminisce – "Tesojue"
It is no hidden fact that the songs from this fantastic rapper is not for everyone, however some still listen to it. The lyrics to this song does not hide its actual message as it is quite clear, and of course your queue to pushing the next button should your parents be there with you.
While youths enjoy listening and grooving to this song, this is a song you'd never want t listen to while you are in same room with your parents. It should be everyone's lifelong aim to avoid listening to this with your parents because not only will it desecrate you, it will complicate things, so avoid such situation at all cost.
Wait, y'all know what 'tesojue' means right?
Yemi Alade – "Johnny"
This song will be perceived as a young girl taking control of her life and saying no to emotional bully right? Well, to many parents it is not, and story is your case should your on/off boyfriend be named 'Johnny'. For many who do not know this, Yorubas, in most cases communicate their feelings by singing any song that best describes their feeling at that moment. So you start singing:
"Johnny leave me follow Cynthia/And I don't know what to do/And he talk say I no do am/Like the way Cynthia dey do/Johnny give Uche belle/Talk say he wan marry Nene…/Am looking for my Johnny."
That, 'you are a waste of sperm/egg and of course time and effort look', will be registered on your parents face.
Do you agree with our picks?
What other songs do you feel your parents dare not catch you listening to?
Written by: @Tope_Delano