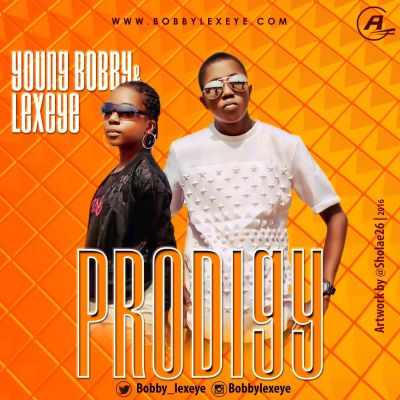 Robert Albert Akpan (Young Bobby) is a prolific song writer, composer, rapper and singer who is currently in Senior Secondary school  in Akwa Ibom state. He had his first single out at the age 10 without any prior music training and has gone on to drop more than 20 song collectively with two video which were all shot by the well known producer Mattmax. His first Single Famous was nominated for Nigerian music VIdeo award (NMVA) for his category which earn them a performance slot at the awards. 
He formed a duo with the younger sister Alexis Albert Akpan (Lexeye) who started singing with the brother at age 8. 
Alexis is currently in Junior Secondary School in the same school with the brother and just like the brother is a prolific song writer, singer and an awesome performer on stage. 
The duo form a group referred to by their dad as MONEY IN THE BANK (MITB) and has just shot their second video on the trackPRODIGY  which is ready to hold the music world spell bound. 
DOWNLOAD Young Bobby & Lexeye – "Prodigy"
---