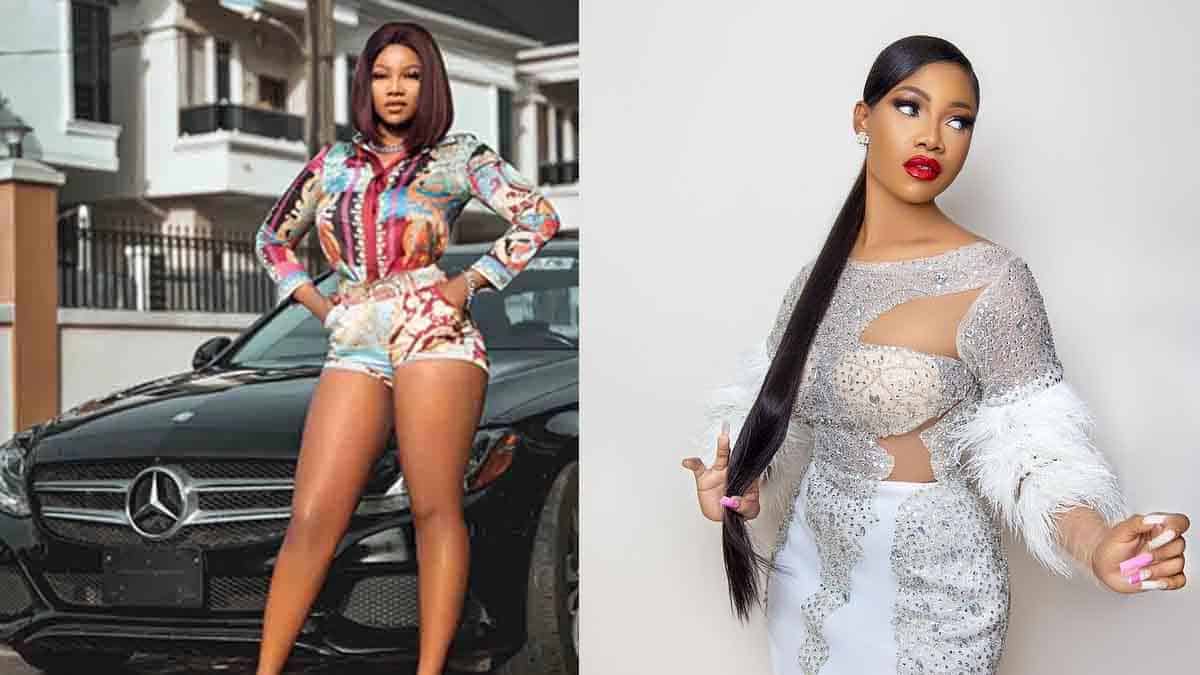 Controversial socialite, Tacha has slammed a social media troll who mocked her for having cheekbones.
Tacha made a post showing off her new hair and everybody commended her for looking amazing apart from one who criticized her, but unfortunately, it did not end well for her.
Dropping an unsolicited Comment on the post, she made fun of Tacha for having 2 cheekbones and that made her ugly, but Tacha was not having it and replied by calling her useless for such a comment.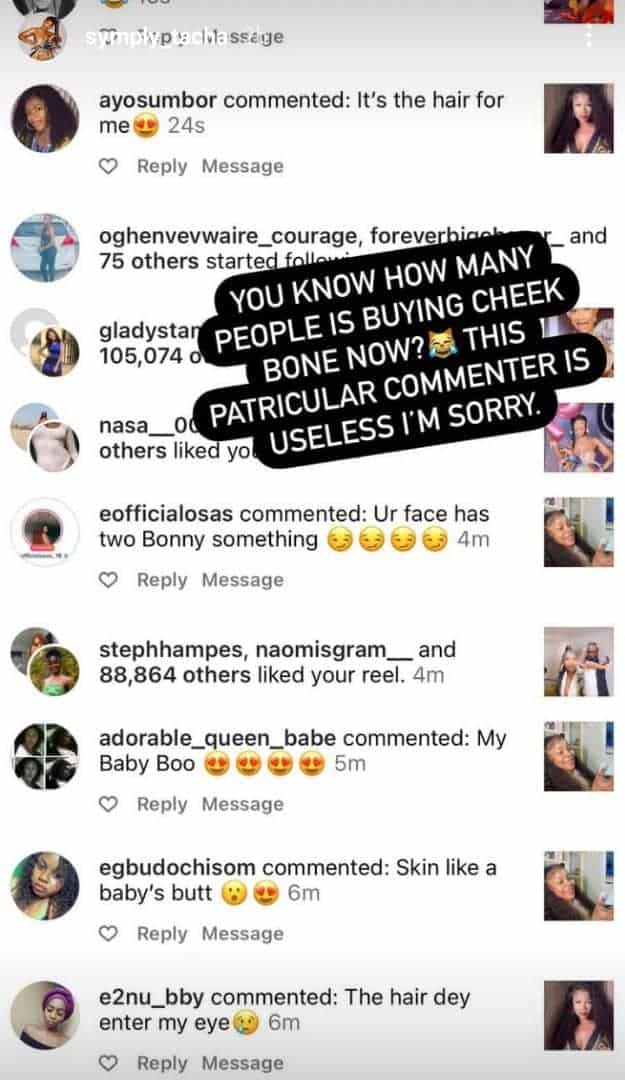 See Post:
View this post on Instagram
Tacha said the troll was useless asking whether she knows the number of people buying cheekbone today that she's making fun of her for having it for free and it makes her look beautiful.