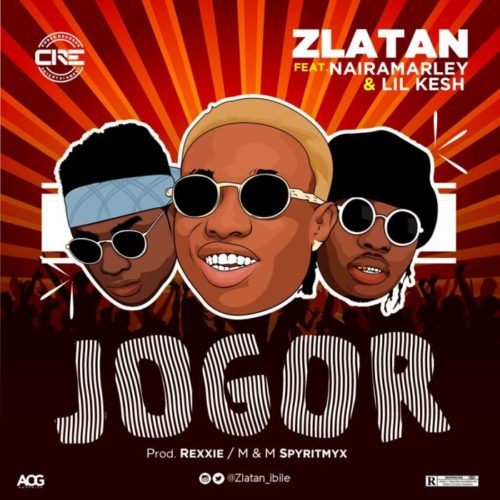 Zlatan "Jogor" is a good example of a song that enjoyed a late buzz. Released on the 11th of May, 2018, "Jogor" didn't make a wave in the industry until after the release of one of 2018 music bangers, "Able God."
Zlatan featured former YAGI boss, Lil Kesh and controversial artiste; Naira Marley on the song which was released to serve the lovers of Shaku-Shaku and promote the then incoming Zanku Dance.
Zlatan "Jogor" is a street-pop jam that enjoyed a fair rate of radio airplay as well as music streams. It is a party jam and a darling of people who love to attend clubs. "Jogor" had a collaborative production effort from Rexxie & M & M SpyRITMYX. The music video which has over 2.7 million YouTube views was directed by Director K.
Quotable Lyrics
Y'all, Rexxie on this one
Ah, ye, ji
E ni sun, ji, e ni sun
Ah, e ti mu imukumu mumumu mumukumu
Ahh, I can't feel my leg, I can't see myself
YAGI Level, oya
I can't see myself, I can't see myself
I can't feel my leg, I can't feel my leg
Oju ti pade, oju ti pade
E jo, ta lo ma gbemi lole? Ta lo ma gbemi lole?
Ah, I can't see myself, I can't see myself
I can't feel my legs, I can't feel my legs
Oju ti pade, oju ti pade
E jo, ta lo ma gbemi lole? Ta lo ma gbemi lole?
Ah, mo ti Jogor, kuro n'be
Oju ti fe pade, ti fe pade
Ah, ese mi ti n ga nile se bi Mr Odunlade
Bi Mr Odunlade