<!– google_ad_section_start –>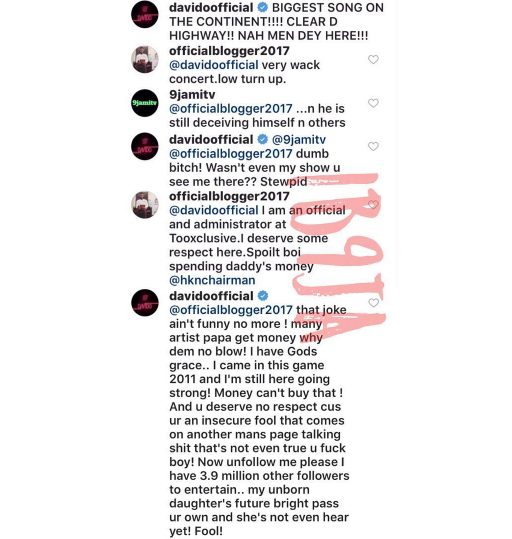 Our attention has just been brought to a fraudulent imposter on Instagram, who is claiming to be a staff of tooXclusive and was a few hours back engaged in a war of words with award wining singer, Davido. We will like to set the records straight here and let everyone know that tooXclusive.com does not know this @officialblogger2017, neither are we affiliated with him. He is a fraud!
It should also be noted that no one at TooXclusive bears the name Andrew as this is the name on his IG handle. Here are the names and handles of each of our staff.
Jim Donnett @jimancipation
Tope Delano @Topedelano
aL Yhusuff @iamdada42
Shalewa Liadi @foxie_siren
Daniel Enisan @dahnieelz
Magnificent Godwin @mag_designz
<!– google_ad_section_end –>
---
---