<!– google_ad_section_start –>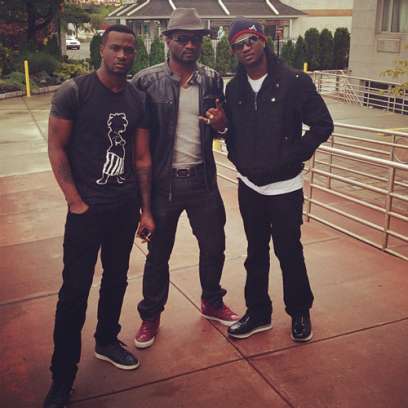 Peter Okoye, one half of famed group, Psquare, has taken to Instagram to rant on a new show booked in Psqaure's name without his approval.
According to Peter, he admitted to having been approached about the show, which is suppose to take place in Congo on July 8 and 9, but never agreed to the terms presented to him, thus refusing to partake in the show. But to his surprise, Jude Okoye, their (ex)manager, went ahead to book the show.
Peter, took to social media to issue a disclaimer writing:
DISCLAIMER This goes out to all my Fans in Congo Specifically and the entire world in General. My attention has been drawn to a much publicised show holding today 8th July, 2016(VIP SHOW) and tomorrow 9th July, 2016,(in Goma) and on the 17th of August in Kinshasa wherein the name Psquare was used maliciously and mischievously to garner patronage and huge fans attendance as against the stage name Rudeboy which is used when my Twin Brother, Paul, and Co-owner of the stage name Psquare performs alone.

I never endorsed the usage of my name as the contractual terms presented were not favourable to me, thus I am not part of the show booked by our former manager Jude and I wholeheartedly disassociate myself from the unauthorized use of my Co-owned stage name (Psquare) and images for promotional and economic reasons without my express written consent or permission. Contrary to the wild allegations making the rounds that I could not attend the show because I am sick and missed my flight along with my crew members, I wish to counter same and state categorically, that I am 101% healthy. I shall take appropriate legal actions in the nearest future against the character assassination and malicious misrepresentation. Thank you. MR.P (Peter of Psquare)
<!– google_ad_section_end –>
---
---