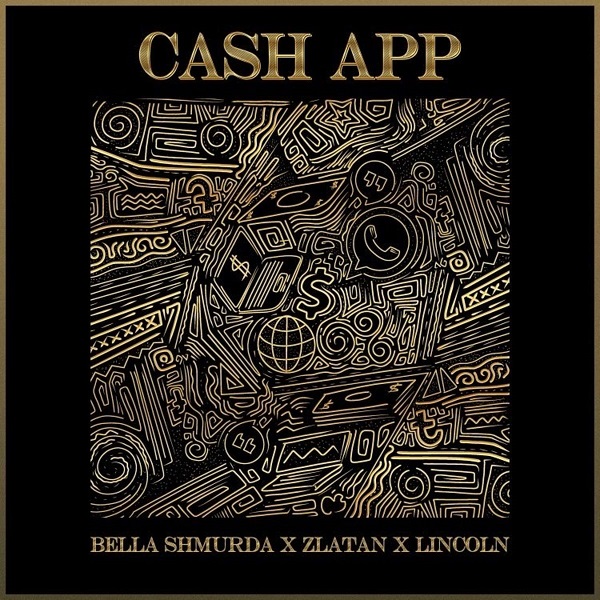 It's the end of the month of November, and artistes have continued to dish out music like never before. In a bid to keep you up to date about the hottest Naija tracks, we have compiled a list of these bangers in no particular order.
From bopping songs about gingering your woman to party bangers, we've got you covered. Get the Hottest music Sauce below!
1 Davido – "The Best" ft Mayorkun
A Davido and Mayorkun is not new to music lovers as their last collab together, "Betty Butter" rocked the music scene for months. This new track which is off Davido's "A Better Time" album is a favorite from the album and fans can't seem to get enough of their synergy. Listen and Enjoy this tune from the baddest and the Mayor of Lagos. "This bread no be agege!!" 
2. Bella Shmurda – "Cash App"
Bella fine boi's "Cash App" produced by Dopesticks talks about cashing out, by all means, hustling every day without relenting to enjoy the good life. The singer joins forces with Zanku master and the king of backups/ad-libs/music Lamba – Zlatan and Lincoln for the release of this buzzing track. The new record is a follow-up to his recent release 'Dangbana Orisa' which is still basking, entering, and climbing top music charts and digital playlists.
3. Olamide – "Infinity" ft Omah Lay
"Infinity" is the third track on Olamide 's 'Carpe Diem' Album featuring Omah Lay produced by P.Prime. The record is a mid-tempo jam that captions Sex (loving making). Olamide and Omah Lay talks about the lady that wants to have their cucumber till infinity because to her it's something she can't just resist. "She dey feel am dada, Dadaride da darida, She dey feel am dada, Dadaride da darida, She dey feel am dada, Dadaride da darida, She dey feel am dada, Dadaride da, oh yeah"
4. Davido – "Holy Ground" ft Nicki Minaj
"Holy Ground" is one of the tracks from Davido's recently released "A Better Time" album which features American rapper, Nicki Minaj. The track was one fans anticipated for quite some time after Davido confirmed its existence earlier this year. The track is a warm and heartfelt effort that finds both singers praising their love interests and labeling them a spiritual area that brings both comfort and happiness. Nicki sang and rapped one this track and fans can attest that she killed her verse.
5. Wizkid – "Ginger" ft Burna Boy 
Released as the second track off his "Made In Lagos" album, Wizkid and Burna Boy join forces to deliver this powerful track about giving their lady the "ginger". This is one banger you wouldn't want to skip or not out on your playlist." If you want make I ginger give me the kokoro, Ma ko je bi Jollof, Anywhere i go, je ki won mo pe mo ma gbo'mo lo, No dey do like bolo"
6. Olamide – "Loading" ft Bad Boy Timz
Another banger off Olamide's "Carpe Diem" album is a beautiful fusion of Afrobeat and Amapiano. Olamide and Bad Boy Timz (Yung Fela) unite to give a party banger tailored to let you loosen up and unwind. The track has been topping charts for weeks and with the release of a fresh and exciting video, it has positioned itself to be on the list of top bangers this month.
7. Olamide – "Triumphant" ft Bella Shmurda
Olamide and Bella Shmurda linked up last year for the remix of the track 'Vision 2020' and in a bid to serve fans with that same chemistry, they created "Triumphant". The track which is off Olamide "Carpe Diem" speaks about being triumphant over it all, the hate, depression, and life after the fame.
Olamide sings about losing his parents when it was time for them to eat the fruit of their labor."Man I triumphant, And I've been through a lot, Many people wrote me off, But God no gree, Kan le dayon man"..
8. Davido – "FEM"
Davido's "FEM"  is still making waves months after its release. According to Davido, this is a track to the people talking about you because they don't understand your shine, they don't understand your grace, they don't understand why they can never be what you are or have what you have… we say #FEM!… You can use this song to shut your heaters up. Dedicate it to those who don't want your shine.
9. DJ Neptune – Nobody (Icons Remix) ft. Laycon & Joeboy
DJ Neptune teamed up with Big Brother Naija winner and fast-rising music artiste-rapper, Laycon, and the ever melodious Joeboy for the refix of the 2020 hit now re-titled "Nobody (Icon Remix)". On this tune, Laycon opened up the bop catchy track with his blazing rap vibes which comes with easy to rap along lines, catchy rhymes, and dope punchlines. African Popstar, Joeboy brought in a new melodious line to make the hit track feel brand new and more addictive than the original.
10. Cheque – "Zoom"
Released off his debut EP, "Razor," Phyno's protege "Zoom" is still one of the top tracks in the country since its release back in July. On the track, Cheque impresses with his lyrical and vocal delivery. He talks about his journey as an artist and always wanting to zoom off when bad energy sets in. "Bad energy I zoom, zoom, zoom, I'll be on my way like I'll be coming soon"