The Grammy awards can be dated as far back as 1959 when it was first presented by NARAS before several modifications molded the academy into one that we all know today.
It is, however, not common knowledge that Nigerians have been recognized as far as 1984, in the era of King Sunny Ade – the 1st ever Grammy Award Nominee from Nigeria, in the category, Best Ethnic or Traditional Folk Recording, but he obviously did not bring home the prestigious award.
The nominations have continued over the years to date, but a lot of music lovers are unaware, and this is why we have decided to take a deep dive, and reference Nigerians who have been nominated for the Grammys.
1. King Sunny Ade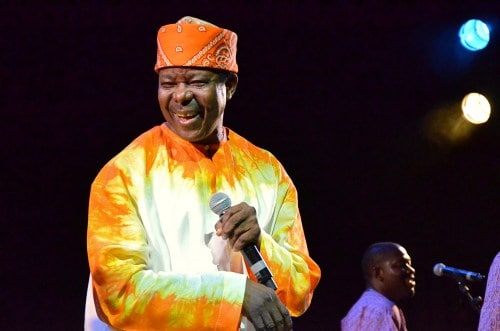 King Sunny Ade Is one of Nigeria's pioneering Juju musicians to ever grace the industry. He is also a Nigerian singer, songwriter, and multi-instrumentalist. Often referred to as one of the first African pop musicians to gain international recognition and success, as well as, one of the most influential musicians of all time
He was the very 1st Nigerian to be nominated by the Recording Academy, in the category "Best Ethnic or Traditional Folk Recording" – Syncro System, in 1984, and again in 1999 but sadly he brought none home.
2. Babatunde Olatunji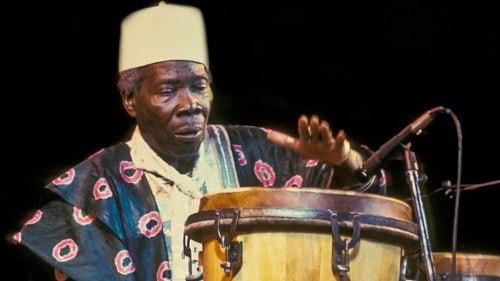 The history of Nigerian entertainment is incomplete without the mention of the late talented Drummer, educator, recording artist, and activist, Micheal Babatunde Olatunji. Hw was born on the 7th of April, 1927, but he died on the 6th of April, 2003, at the age of 75.
In the year 1988, Babatunde was nominated in the Best Global Album Category, for the song, "Love Drum Talk", but sadly did not bring home the award.
3. Femi Kuti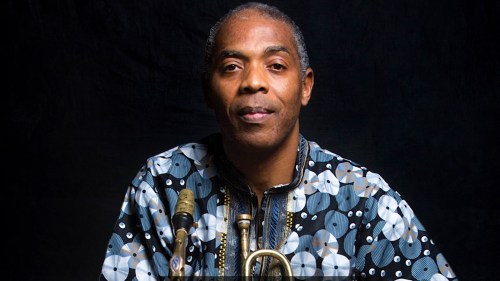 Femi Kuti is the 1st son of the legendary Afrobeat god, Fela Anikulapo Kuti, who I often referred to ask as the king of Afrobeat. He is a Nigerian musician and instrumentalist, born in London but raised in Laos, Nigeria.
Femi Kuti began his musical career playing in his father's band, Egypt 80, but went on to establish his own band, Positive Force.
He was nominated in 2003, 2010, 2012, and 2014 in the categories, Best World Music Album and Best Contemporary World Music Album.
4. Seun Kuti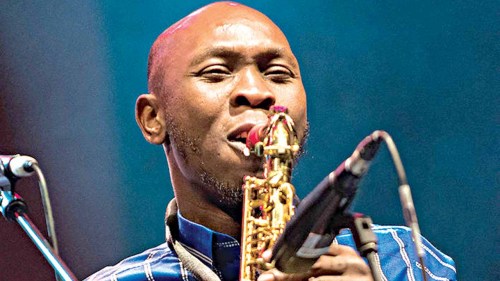 Seun Kuti is a Nigerian musician, singer, and the youngest son of the famous Afrobeat pioneer, Fela Kuti. In 2019, he was nominated in the Best World Music Album category, "Black Times".
5. Burna Boy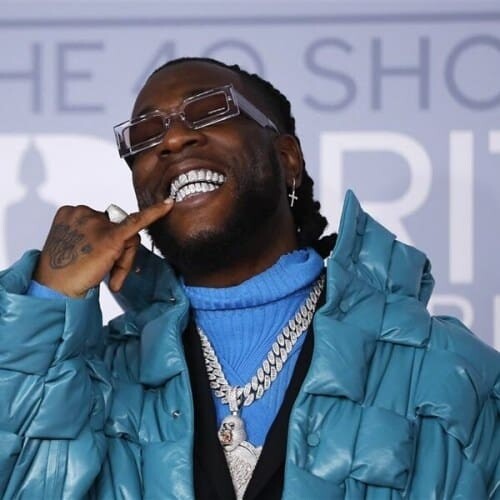 Oluwadamini Ogulu, widely known as Burna Boy is a Portharcourt-born singer and songwriter. He is currently the only Nigerian artiste, whose mother doubles as his manager, and she sure does an amazing job.
He was born on the 2nd of July, 1991, and he is the only son of his parents and also the eldest among 3 other female siblings. His maternal grandfather used to work as the manager of the great music legend, Fela Anikulapo Kuti. This means that his mother has been grounded in Afrobeats for donkey years.
Burna Boy became a lover of music at the very tender age of 10. After springing into the limelight in the year 2012, Burna Boy has been on an amazing journey of success and has achieved several milestones in his career.
In 2020, he lost his 1st grammy Nomination to Angelique Kidjo but came back stronger in 2021, where he won the Best Global music album category. He has again been nominated in the category Best Global Music. Performance.
6. Wizkid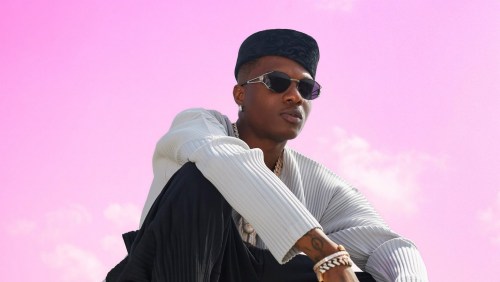 Wizkid comes 2nd on this list of the richest Nigerian artist of the year 2022. Born on the 16th of July, 1990, he is a Nigerian singer and songwriter. he began recording at the tender age of 11, and released a collaborative album with his group then, tagged the Glorious five.
He shot to prominence in the year 2011 after the release of his debut album, Superstar – a 17-track body of work. This was while he was under EME, a record label owned by Nigerian singer, Banky W. Wizkid is a multi-award-winning act, that is not only recognized in Nigeria but globally. He is also the founder of Starboy Music.
He was nominated in 2021 for his collaboration in Beyonce's "Bown SKin Girl". The legendary musician has also bagged 2 nominations in Best Global Music Performance and Best Global Music Album.
7. Tems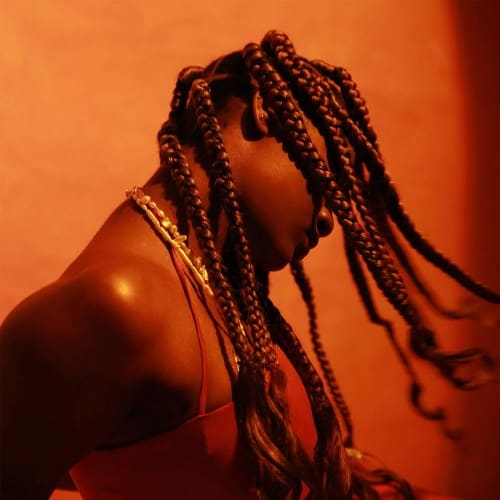 Christened Temilade Openiyi, widely known as Tems is a 26 years old Nigerian singer, songwriter, and record producer. Tems as born on 11 June 1995 in Lagos State, Nigeria where she grew up. Tems was nominated alongside Wizkid in the category, Best Global Music Performance at the 64th Grammy Awards.
8. Sikiru Adepoju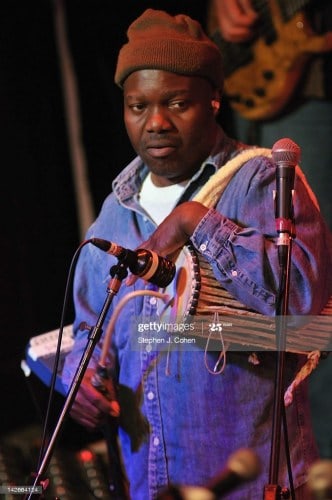 Sikiru Adepoju is a Nigerian percussionist and recording artist who takes interest in traditional African music and world music. He first won a Grammy in 1991 as a part of Mickey Hart's group Planet Drum, whose title album won the Grammy Award for Best Contemporary World Music Album. That was the first time there was a Grammy in that category.
He won again on 8 February 2009 as a part of Mickey Hart's latest group Global Drum Project, whose title album won the Grammy Award for Best Contemporary World Music Album at the 51st annual Grammy Awards in Los Angeles.
9. Chimamanda Ngozi Adiche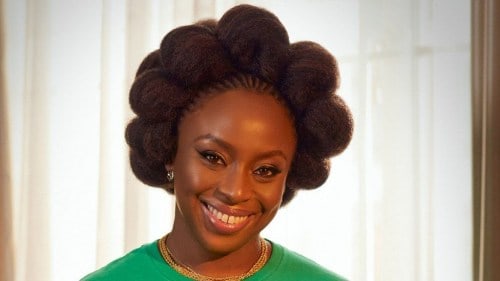 She is a Nigerian writer whose works vary from Novels to short stories and nonfiction. She was born on the 15th of September,1955 in Enugu. In 2015, Chimamanda's name came up in the Grammy Nomination in the category Album Of The Year, Beyonce by Beyonce.
10. Kah-Lo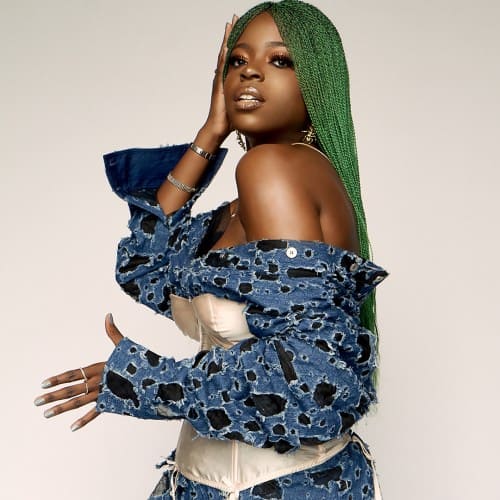 Farida Seriki, widely known by her stage name, Seriki is also one of the 10 Nigerian artists, who have been nominated for a Grammy Award. She is a Nigerian singer and songwriter, best known for her song 'Fasta' and for her work on 'Rinse and Repeat with British DJ, Riton.
She was nominated in 2017, in the category "Best Dance Recording" 'Rinse and Repeat.