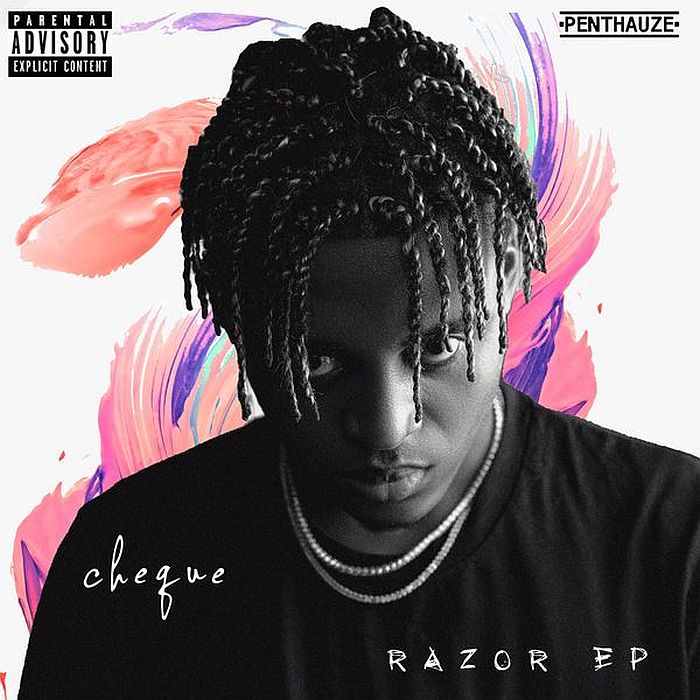 For Naija Songs this week, Bella Shmurda, Olamide, Cheque, Tems, Adekunle Gold, Jamopyper, Phyno, Patoranking, Tiwa Savage, Zinoleesky, made the list.
On this episode of Naija songs you should listen to for this week, we've got tracks from the newbies shaking the music scene and some of the OGs. Here's our round-up of the best tracks that came across our desks.
13 Naija Songs You Should Listen To This Week
Olamide – "Infinity" ft Omah Lay
"Infinity" is the third track on Olamide 's 'Carpe Diem' Album featuring Omah Lay produced by P.Prime. The record is a mid tempo jam that captions Sex (loving making). Olamide and Omah Lay talks about the lady that wants to have their cucumber till infinity because to her its something she can't just resist. "She dey feel am dada,Dadaride da darida, She dey feel am dada, Dadaride da darida,She dey feel am dada, Dadaride da darida, She dey feel am dada, Dadaride da, oh yeah"
Bella Shmurda – "Cash App"
Bella fine boi's "Cash App" produced by Dopesticks talks about cashing out, by all means, hustling every day without relenting to enjoy the good life. The singer joins forces with Zanku master and the king of backups/ad-libs/music Lamba – Zlatan and Lincoln for the release of this buzzing track. The new record is a follow-up to his recent release 'Dangbana Orisa' which is still basking, entering, and climbing top music charts and digital playlists.
Tems – "Damages"
Nigerian vocal powerhouse and fast-rising Alte/RnB singer, Tems came through with her second single for 2020 titled "Damages" which was produced by Spaxx. This new track is a freedom song for young vibrant ladies who fall in love easily. It's for girls who got played by the boy they loved during their teenage life, The baby girls that gave out their all and heart to the wrong guy.
Temsbaby who is also a victim of young love says she is done with the damages love has cost her. This jam is the first single off her debut EP "For Broken Ears". It's also a follow-up to her previous release 'These Days'.
Cheque – "Zoom"
Released off his debut EP, "Razor," Phyno's protege "Zoom" is one of the top tracks in the country at the moment. On the track, Cheque impresses with his lyrical and vocal delivery. He talks about his journey as an artist and always wanting to zoom off when bad energy sets in. "Bad energy I zoom, zoom, zoom, I'll be on my way like I'll be coming soon"
Adekunle Gold – "Okay"
Released off his critically acclaimed album "Afro Pop Volume 1," "Okay" is a  beautiful masterpiece written by Adekunle Gold himself to to diss his haters. Its calm way to telling haters to stop with the fronting and also for them to stay in their lane. It's the second verse for us.  "Na craze you dey find, I get times 2, You dey eye me, Let me remind you, No dey try me, (bruh). To ba rimi, Ko ma beri, You got my attention now, What you gon' do, You dey tension, But sho'le ja kungfu, Oga cool it down down"
Tems – "Ice T"
All tracks on her EP "For Broken Ears" are bops and each track tells the stories ranging from pain, love, fears and the will to move on. We cant help but include this tantalizing, beautiful track titled "Ice T." Ice T is an R&b tune that sees Tems expresses confidence about herself through her lyrics " I make the Ice T", "Come get some of this Oil, you can pour anyhow you like".
Phyno – "Never"
A year after this body of work "Deal With It," Penthauze huncho man, Phyno released a brand new song titled "Never", produced by certified hitmaker, Blaq Jerzee.  Phyno beautfully sings to his lady in bhus mother tongue, promising her that he would never leave her. "The way I feel about u..,Nothing wey compare to you,Nwa malu nma chiem Obi o,Bia nso ka isuom onu,See Anything you say I do,Ina atokalm item two,U go put me for gbaharia,I no fit wait for you to be my tanana…."
Patoranking – "Abule"
To prepare fans for his third studio album "THREE," Patoranking released "Abule" which documents his experiences and stories in the hood. The award-winning afro-dancehall artiste's track is a simple celebration of his neighborhood in, Ebute Metta, Lagos, The Niger Delta, and of hood worldwide.
Premiered via Beats 1 Radio with Ebro, the track's top-notch production and catchy hook make it easy for summer listening and partying. The dancehall-inspired track also comes with an Afrobeats vibe, which has become the singer's signature sound. Listen and Enjoy!!
Jamopyper – "If No Be You" ft Mayorkun
After making his debut on Zlatan's hit song "Unripe Pawpaw", he proved his talent and vibe on another street hit song 'Of Lala' released for Rahman Jago alongside Zlatan. He also captured the attention of fans with his contribution to the buzzing Zlatan joint 'Shomo'. Jamopyper continues to impress as he released a smash hit which features industry heavyweight, Mayorkun. This track was released based on high demand from fans. Listen and Enjoy!
Adekunle Gold – "Pretty Girl" ft Patoranking
Released off his buzzing "Afro Pop Vol. 1" album 'Pretty Girl' is an exceptional track, Adekunle Gold teamed up with sensational Reggae/Dancehall act Patoranking for this bopping tune dedicated all the Pretty girls in the world. "Eh eh, Pretty girl, You wanna break your back on a dance?song, Eh?eh, Pretty girl, Shey your?mama know say you don spoil, Eh?eh, Pretty girl."
Zinoleesky – "Mapariwo"
Shhh, Mapariwo (Don't Shout)! Just when we thought we couldn't handle the still buzzing "Caro" which features his label boss, Naira Marley, Zinoleesky came through with another banger. The Marlian Music multitalented singer and songwriter teamed up with producer, Trips to tell the tale of an affair that is meant to be made secret. This track is still doing numbers and is one of the top hits in the country at the moment. We're sure everyone can relate to this story. Listen!
Tiwa Savage – "Ole" ft Naira Marley
Released of her critically acclaimed album "Celia", Tiwa Savage takes a swipe at the corrupt leaders in the country alongside Naira Marley.This song serves to be the song of the moment because of the ongoing crisis in the country caused by Nigerian politicians. "Because sey I quiet no mean sey I be fool, Lori titi awon temi ti kanaku hmmm… E ba mi ki gbe ole (ole ole), Come and see ole (ole ole), Somebody shout ole (ole ole), Ki gbe ole (ole ole), Come and see ole (ole ole), Somebody shout ole (ole ole).."
The Outro of the track mimics the conversation between a Niger Delta Minister Godswill Akpabio and the lawmakers leading the recent NDDC Probe. Tiwa Savage made reference to the viral video of the probe that occurred at the Nigerian senate meeting, the 40 billion Naira mismanagement. This just shows that Tiwa was referring to our leaders/politician that embezzle from the nation, take us as fool, neglect us and runaway from their duties.
Olamide – "Unconditionally" ft Peruzzi
Olamide joins forces with Peruzzi to bless us with this record that  joints R'n'B with Rap. You really need to listen to this…. The Vstix produced track is the eleventh one on Baddo's new album "Carpe Diem,"I don't need lighter, Girl you body blaze, Honey, unconditionally you high me, Your body fire, Your body blaze,Honey, unconditionally you high me. Listen and Enjoy!
Hope You Enjoyed The Above Naija Songs For This Week ?
---