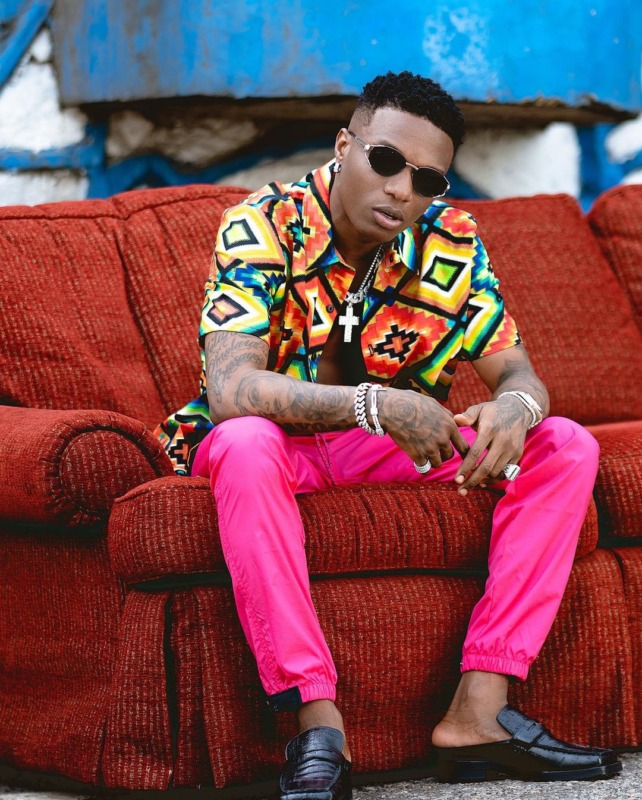 This week we serving y'all Fresh, Sparkling Nigerian Music Videos that would help you enjoy the last week of April. We got New visuals from your favourite artistes, newbies and veterans. Trust us there is no better way to end the month than this; you get to feed your eyes with crispy visuals, refresh the brain/mind with detailed music movie and finally enrich your soul with lovely music, collaborations, melodies and vibes.
Here Are 15 Sparks (Nigerian Music Videos) To Light Up Each Day of This Week…. Enjoy!!!
"Bling Video" performed by Blaqbonez and more
Blaqbonez is joined by alté queen, Amaarae and Burna Boy signee, Buju, and sa gaming in the new music video for Blaq's latest single, 'Bling'. The video was directed by frequent Blaqbonez collaborator, TG Omori, who also directed videos for the singles, 'Mamiwota' and 'Haba.'
The video depicts an iced-out Blaq, sporting his new look, with 'Bling' being the artist's first video since cutting his pink dreads and replacing them with a pattern-dyed buzz cut. Amaarae and Buju also come along for the ride, delivering verse-of-the-year contenders and matching the song's mellowed-out energy.
Watch and Enjoy!
"Door Video" performed by Joeboy and Kwesi Arthur
Afropop superstar JOEBOY dropped a new version of his single 'Door' which earned additional vocals from popular Ghanaian musician, Kwesi Arthur. He compliments this new Door Version with a sparkling music video. The visuals is directed by Ghanaian Music Video Director, Andy Madjitey. Watch and Enjoy below
"Too Correct Video" performed by Rema and Crayon
Afropop golden prince, Rema joins Crayon for a new music video tagged 'Too Correct', the song is an uptempo fuelled party hit. This visuals Directed by Viktor Awuse shows the fun lifestyle of a superstar. Details how the ladies are always over these celebrities… Watch below
"World Video" performed by Bella Shmurda
Bella Shmurda goes deep on this new music video, with a touching script he Explores his World to viewers. Fineboy Bella displayed his younger version in this visuals, As Directed by AJE Filmswork… Enjoy!
"Bullshit Video" performed by Omawumi
After such a Bullshit year that 2020 was, Omawumi is taking a bold step and helping every Nigerian speak up on the uncomfortable truths we are all currently experiencing. She is doing this with her new single titled "Bullshit". Bullshit is a very melodic thought-provoking song that vocalizes the struggles and plights of everyone. It is a song for everyone. Are you not tired of the Bullshit? Watch the visuals below
"History Video" performed by Cheque and Fireboy DML
The visuals below is about two young Champ in High School who had each other back. Standing Firm during the Good and Ugly days. Fireboy was the one most envied at School. Cheque is the other guy that stood by Fireboy during confrontation from opposite Gang. Now his life is on the line, at stake for supporting & protecting Fireboy.
The visuals below is more than a Nigerian Imagination. It goes beyond the Nigerian Realm…
Watch and Enjoy the official video for "History"…. Shot and Chopped by TG Omori (@boy_director)
"Bygone Video" performed by Skiibii
Bygone Video is In Memory Of Skiibii's Special Friend, Kashy (Barry Jay's Label Boss) who recently dead in Ghana. Skiibii Mayana bids him Farewell (R.I.P)… Watch below
"Mosaldo Video" performed Teni
Nigerian singer, songwriter and performer, releases the lyric video to the third track of her album, "Moslado".
"Moslado" is a groovy tune laced with some vibrant percussion which sees Teni on her freestyle grind, the traits which make her the star artist she is. This lyric video which highlights the best versions of Teni; at work and at play is somewhat of a treat to her fans. From the lyrics to the fantastic beats, to the great synchronization, to the tonal and vocal quality, the award-winning singer-songwriter, Afropop star, actress and social media sensation is a whole mood.
"Bounce Video" performed by Rema
Africa's Golden Boy, Rema drops the official music video for his latest chart topping single – Bounce. The visuals is A PriorGold Picture Music Moive, Directed by Director K (DK).
For the first time since signing to Mavin Records in 2019, Rema works with the labels godfather, Don Jazzy, who switches things up and delivers a menacing, fast-paced production, unlike anything we've heard from him before. One of musics most influential players, Don Jazzy's discography is one of legends including work the likes of Jay Z, Kanye West and not forgetting D'Banj's – 'Oliver Twist', which was instrumental in the global Afrobeats movement.
Watch Bounce Video below
"Lekki Roundabout Video" performed by B-Red
B-Red drops a new music video for his latest buzzing single "Lekki Roundabout". The Video is Directed by @stanzvisuals.
Watch and Enjoy below
"Fall For Me Video"
Laycon and YKB performing a fans' favourite, "Fall For Me"… Laycon and YKB fights on Stage For The Attention of a Pretty Lady in this music video shot by TG Omori. Enjoy!
"Sere Video"
In My Maserati hitmaker Olakira releases highly anticipated audio and video to new single 'SERE' featuring Zuchu.
'Sere' is replete with soothing melodies, rhythm and good vibes. Full on African flavour, 'Olakira's Sere' reminds one of a smooth blend of Afro-pop and dancehall rhythms and with smooth blends of dancehall drum patterns and afrobeat shakers. Featuring the lovely Zuchu on this project, Olakira upped the ante with a fresh feel of an otherwise regular pop song.
Directed by one of Tanzania's finest director who's famous for his attention to detail, Director Kenny and shot in Dar es Salaam, Tanzania, the visual for 'Sere' is a carnival of African colours draped by all shades of beautiful African women.
"Essence Video"
On Essence Wizkid and Tems murdered the record that preaches about love addiction and faithfulness with their magic vocals, writing skills and lovely talents… Directed by DK and Shot in Ghana, Watch and Enjoy Esssence music video.
"Running To You" performed by Chike and Simi
Kicking off from where he left off last year, Chiké drops a refix for one of "Boo of the Booless" fan-favourite. Teaming up with the vocal prowess of diva, Simi, Chike serves up a fresh and delightful serving of musical goodness on "Running (To You)". This is the second refix off the album after Chike hit a goldmine with the Mayorkun assisted "If You No Love".
Directed by Pink for Pinkline Films… Enjoy below
"Jaga Jaga Reload Video"
Eedris Abdulkareem is joined by Mr Raw x Madarocka for a new version of his hit song 'Jaga Jaga'.
"Jaga Jaga Reloaded" is vintage Eedris Abdulkareem, still painfully bemoaning the fact that his beloved country is still in a state of "Jaga Jaga" almost 20 years after the release of the original version that exposed the depth of corruption, lies and deceit in our system, while calling out the vagabonds in power to account for their litany of misdeeds.
Nigerian Music Videos