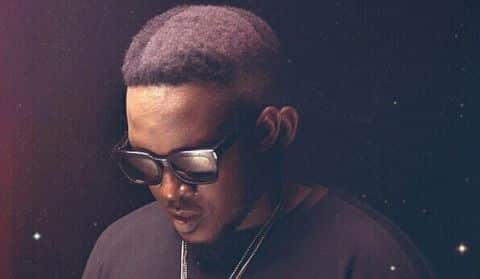 "If you are a lyricist I am your baba your papa, your dada." With this line, on the track titled 'Your Father', M.I claimed for himself a title that has eluded him for most part of his successful career. Despite his many successes with album sales, critical acclaim and impact on the culture; M.I had remained underrated in the area of lyricism, especially by Nigerian music award organizers who have consistently snubbed him when awarding the best lyricist.
Since the award organizers have refused to see M.I Abaga as a first rate lyricist, he has decided to acknowledge and celebrate himself as the "father to Nigerian lyricists". He has chosen to blow his own trumpet and he did that on his recently released project, a playlist titled 'Rendezvous.'
Here are 5 lines on M.I's "Rendezvous" project that prove he is indeed lyrically special:
"Soup"
"I am the realest of my generation/ see you cannot fake it/ still occupying the throne/ I'll let you know when it's vacant"
"Wats D Level"
"Show me the level (the level)/ we balling 11/11 (full squad)/ baby girl you gon drown in cash/ my account is under sea level (be like Lekki)/ you know the level (the level)/ money be like say we embezzle (embezzle)."
"On Code"
"I just put a milli in the bank/ and my accountant told me thanks/ so I told him that when he's filling in the blank/ put my names as G/ cos I be feeling really grand"…."Listen, this is how you'd know I'm the man/ I'm a stand up guy even when I'm sitting down/ 10 years I'd be in demand/ what you're worth in pounds/ (way) I'm double that, I'm kilogram"
"Popping"
Club hopping niggas be right there when bottles popping/ but when shit go down you'd be home alone like Macaulay Culkin/ squad is feather weight/ niggas salivate when you celebrate/ but tell them cake is finished and witness your niggas separate/ I've lived both sides of life's experience/ clearer than day, I've seen the other side like what mirror sees/ then that's a lot to see/ Niggas worship like Pharisees/ properties eye apocalypse / love is built on hypocrisy."
"Sunset"
"Nigga you was talking loose/ why don't you say it to Loose (Kaynon)/ Dawg who gon pay for your tooth/ When we show up for the troops."
Written by Oluwatobi Ibironke
@ibironketweets

"5 Dope Lines From M.I Abaga's Rendezvous Playlist That Will Bust Your Head", 5 out of 5 based on 1 ratings.
---