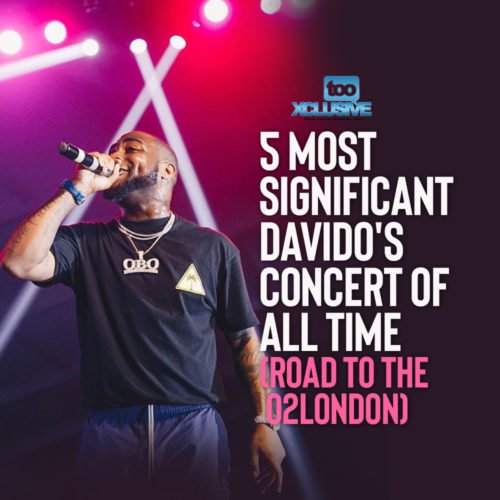 Davido has done a lot of beautiful concerts since he rose to stardom with his first single; "Back When" in 2011. He's sold out shows in Nigeria and all over the world and all of the shows are quite important, but there are a few that are very significant for one reason or the other.
In order for you to have an idea of some of the most significant Davido's concerts of all time, we have highlighted below a list of our 5 Davido's most significant concerts.
5 most significant Davido's concert of all time
Indigo2, London – 15th of Semptember, 2013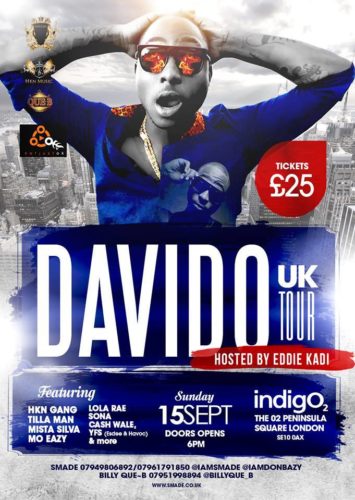 This is definitely one of Davido's most significant concerts as it was the singer's first ever show in the UK. After gaining so much love from music fans in the country as a result of the many hit singles he released in that era, there were many requests from his UK fans that he came to give them a concert. Although it took really long, he however did on the 15th of September, 2013 when he performed at the Indigo2 in the United Kingdom.
Suriname – 19th of May, 2018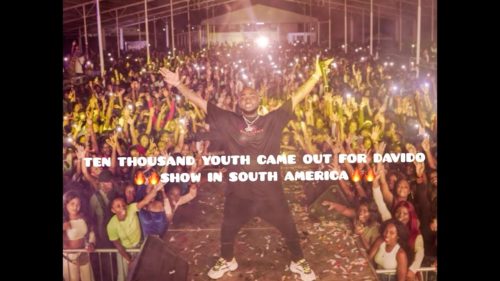 This concert was significant for a couple of reasons and they are:
It was the first time a Nigerian artiste will perform in Suriname, a country in the South American region of the world
A large number of Nigerians only knew about the existence of the country as a result of Davido's show.
When Davido posted a picture of his performance in Suriname last year on his Instagram page where he posed for a shot in front of the ten thousand fans in Suriname, it trended all over social media, with many other Nigerian celebrities hailing the music superstar for having over ten thousand people come out to watch him in a country that just few Nigerians knew existed. Davido himself said he was shocked when he got the booking as he did not know they listen to his songs there. He said "remember when we got the Suriname 
 booking .. I was like 'how? Dem know us there? ' Last night was so emotional 
! THANK YOU THANK YOU THANK YOU AGAIN!!!. This is definitely one of his most significant shows.
 30BG Concert, Lagos, Eko Convention Centre – 27th of December, 2017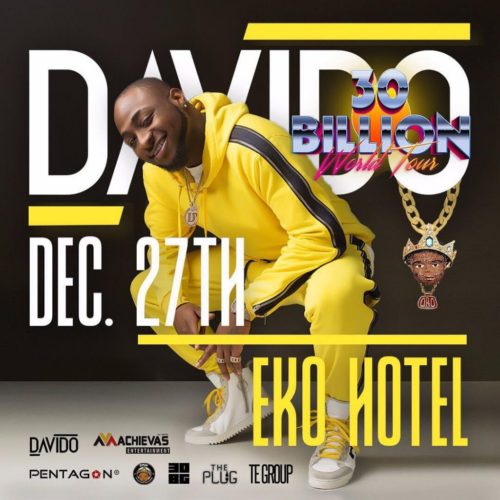 This concert was the most anticipated concert of the year 2017 and a significant one because it was Davido's first show since he headlined a show in Ikeja five years earlier. This show was all shades of stunning as there was a shocking appearance from his industry arch-rival Wizkid and also a performance from the defunct MO-HITS Records. The show was reported to host about ten thousand fans in a hall that could just seat only 5,000 capacity people.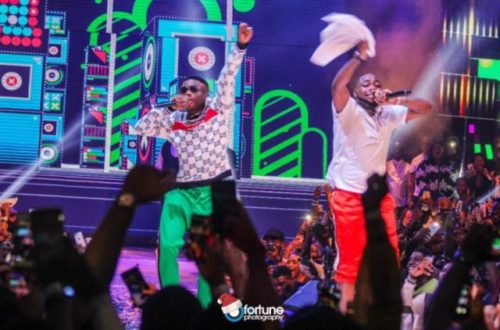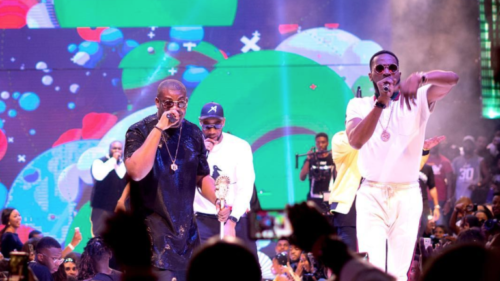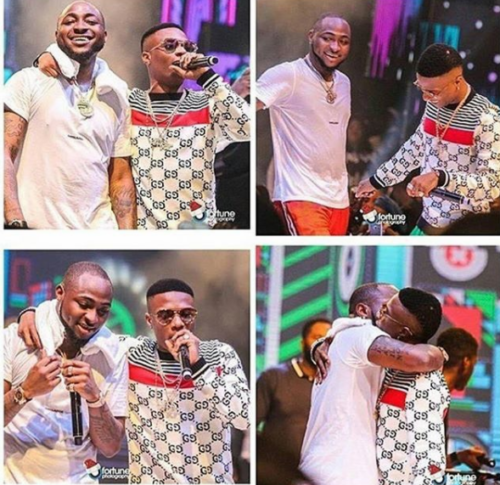 The show had the largest turn out in the history of Eko Convention Centre.
02, UK, Brixton Academy – 18th  of February, 2018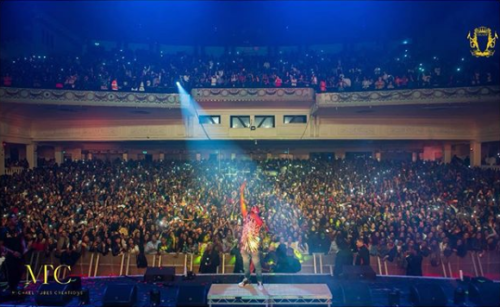 The reason for the significance of this show is because up till now, this is Davido's biggest ever show in Europe. The show had over five thousand people in attendance and i could remember a particular written Davido's interview i came across online where he expressed he was skeptical about doing the show because he didn't imagine over five thousand UK fans coming out for him (i guess he didn't know how big he truly was). He however said Smade (a UK show promoter) was disappointed with his statement asking him; "how on earth won't you sell out a five thousand capacity hall in the UK? No David, c'mon," on hearing Smade's statement, he decided to commit to the show which he eventually sold out and dished out arguably his best performance since headlining concerts. He also surprisingly brought out his arch-rival, Wizkid, who came to perform his 2017 smash hit; "Manya" to the excitement of the crowd.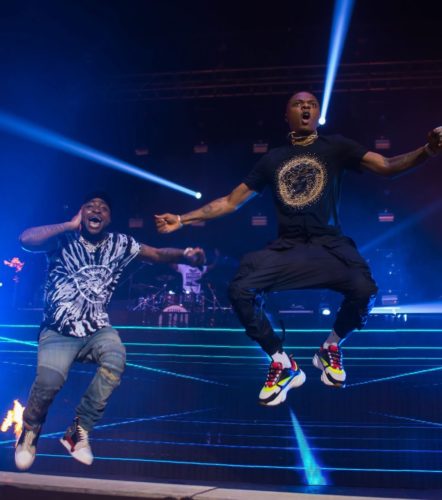 02 Arena, London – 27th of January, 2019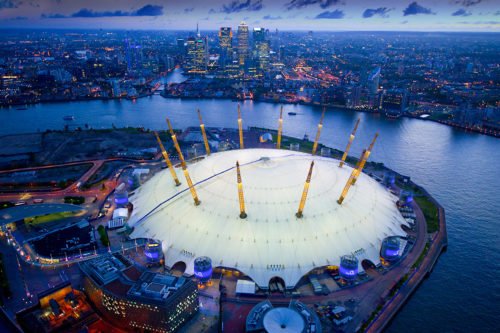 After the Wireless Festival in June 2018, where Davido stole the show ahead of every artiste in the festival with a thrilling performance, the singe e to doing a show at the 02 Arena in London in the following year
Although this won't hold until Sunday, it promises to be Davido's biggest ever show in his glittering career and almost possibly the biggest he will do in the entirety of his awesomely outstanding journey of music. This show will have twenty thousand people in attendance and it won't even hold in his parent country of Nigeria, but in the United Kingdom which makes it quite unbelievable. And also this would be the first time in the history of African music that an African artiste would be single-handedly headlining his own show at the famous 02 Arena in London.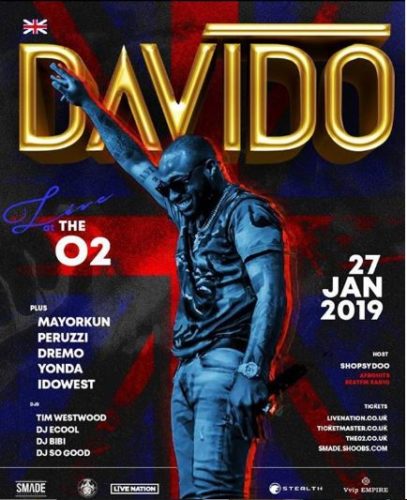 "5 Most Significant Davido's Concert Of All Time (Road To The 02 London)", 5 out of 5 based on 1 ratings.
---