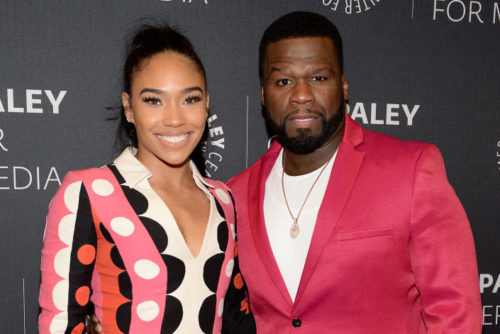 Jamira and 50 cents love has been going strong for some time and fans have continued to root for them.
The couple is known for playfully trolled one another with videos, poking fun at their relationship for the entertainment of their followers. 50 doesn't often let people get a glimpse into his romances, leaving many to believe that he's forever locked in with Haines.
Like many of his counterparts, the rapper loves to lavish his girl with gifts and expensive trips including a Mercedes Benz truck as a Christmas present. Jamira has been grateful for each gift, but this latest purse wasn't what she was expecting.
Jamira posted a photo of her hot pink clutch with a frustrated caption. This the typa sh*t he get me when he mad at me .. [unamused emojis]. Wth I'm supposed to do with this lil sh*t CURTIS !!!!! [red-faced angry emoji] stop playing w. meeee.. [angry emoji] #littleassbag !! #petty.
See Post Below:
View this post on Instagram
---