Last Updated on Feb 22, 2022 | 09:09 by Tyler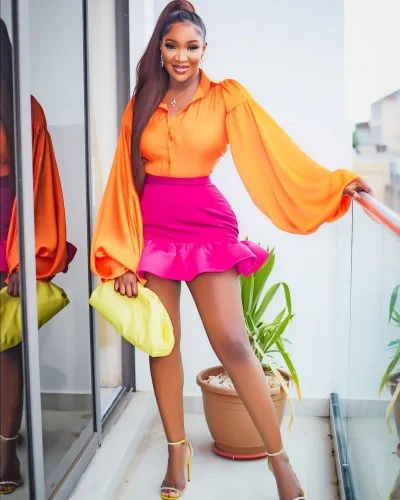 Nollywood actress, Idia Aisien, has revealed that she was once gifted a Range Rover by a total stranger who sent her a DM on Instagram.
According to the model cum actress, this happened 2 years ago. She said that her family refused to let her keep the vehicle, leaving her with no choice but to sell it because she could not give it back. She added that the Range Rover also came with champagne, a teddy bear, cake, and flowers.
She said this when she appeared on the Me, Her and Everything Else podcast, hosted by actress Stephanie Coker.
In her words, I got a Range Rover, not the one I currently have, and it was not from someone I knew. I swear with everything that I have that it was someone that had chatted with me on Instagram. He had planned with my followers, people I knew, and my friends.
Inside the Range Rover, there was champaign, teddy bear, cake and flowers. I thought it was very thoughtful. Sadly, my family didn't allow me to keep the Range Rover. So, I asked him(Giver) if he wanted it back. He didn't want it back, so I ended up selling it, I never kept it.
When Stephanie asked if she kept the money she made from the sale of the vehicle, she said, Yes. He didn't want it back. What was I supposed to do? The point is not that it was a car, but that I had never gotten anything before even when I had a boyfriend, the actress added.
See Post:
View this post on Instagram