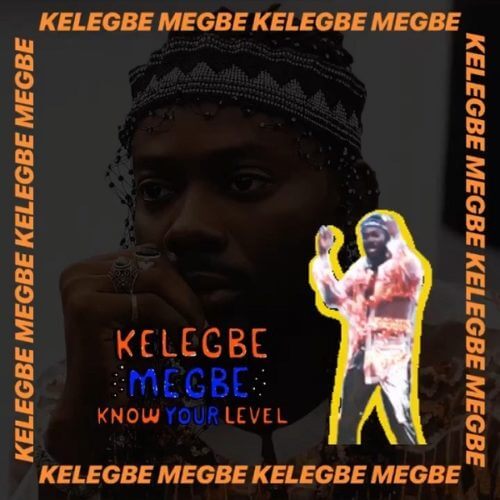 Adekunle Gold says "Kelegbe Megbe" (Know Your Level). He says it is time to clear things up, he is the father in this music game so you all should be calm.
After the successful release of 'Before You Wake Up' which was widely accepted and gained massive streams, Adekunle Gold has been on top of his game. He follows it up with the Remix released last week.
On this new song "Kelegbe Megbe" Adekunle Gold sends a letter of caution to everyone out there. You need to know your level so that you don't turn a laughing stock and be dragged in public. It a song of Advice with lovely lyrics and easy to pick words. Catchy lines like, "Ogogoro no be Vodka, Keke no be motor".
Interestingly, Adekunle Gold had written this song to diss a troll whom he had a clash with him on social media. In a bid to vent his anger out, he came up with "Kelegbe Megbe". With renowned Nigerian filmmaker Clarence Peters (the go-to director for many African artistes) in the director's chair, the visuals center around the singer and several models clad in cool African prints and of couse the reminder to Know your level.
Its not the regular Ankara showcase but something much more stylish and unique and this made the video more appealing. We loved the fact that Adekunle Gold switched genres and still came out with a hit.
Listen and Enjoy!
DOWNLOAD MP3
Quotable Lyrics:
Juice on ice
Whiskey on the side
Word of advice
Slow your role (boy)
Kelegbe megbe
(Kelegbe megbe)
Ogororo no be vodka
Kelegbe megbe
Kelegbe megbe
(Kelegbe megbe)
Coat o kin segbe Agbada
Kelegbe megbe