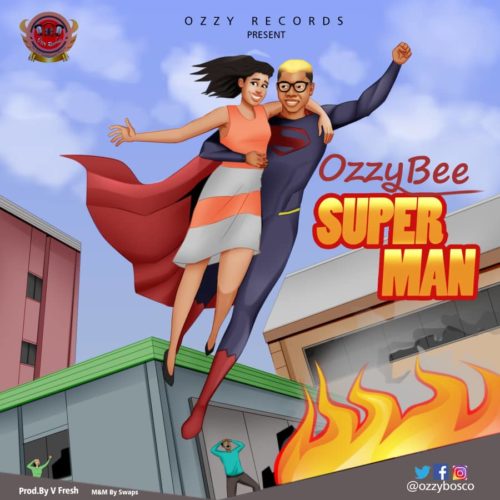 AFRICA'S NUMBER 1 CHILD-STAR SINGER, OZZYBEE DROPS HIS FIRST TEEN-LOVE SINGLE *"SUPERMAN"
Talent is described as a natural aptitude or skill embedded in every human, regardless of age, gender, colour or race. This is the story of multi-talented OzzyBee a.k.a OzzyBosco, the youngstar in the Nigerian music industry who has steadily harnessed his God-given Talents.
Today, he drops his new Afro Pop track titled *"SUPERMAN"* with lovely grooves for the young and young at heart. While still trending his Album *"JOURNEY OF LIFE"* this single announces his arrival to the Teenage World. OzzyBee has been making unprecedented progress far beyond his young age despite the demanding School engagements which has made him a house-hold name.
According to the re-branded artiste, "I remain most humble and eternally grateful to the Almighty GOD for His multiple Blessings upon me. A big shout out to my ever loving Fans and Family, particularly my quintessential sweet Mummy. l shall forever remain grateful for your Love and Supports. Kudos to my Management, the producer V-Frexh and the legendary mix/master SWAPS for their dedicaton".
*SUPERMAN* is a Love Song specially dedicated to all the wonder WOMEN in my life; Sisters, Aunties and Mummies. I love you so dearly – *RESPECT!!!*
Listen, Download and Enjoy!
---