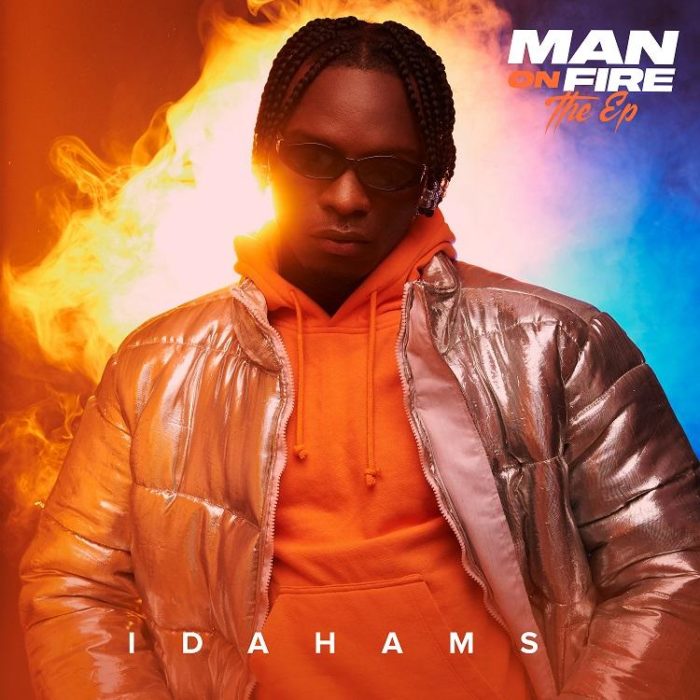 Today, singer-songwriter, Idahams released his highly-anticipated EP 'Man on Fire' following a performance set of tracks streamed live to fans at home on YouTube, yesterday Thursday, 11th June.
With pre – released singles such as 'Shima' and 'Enter My Eye' doing huge numbers across digital streaming platforms and 'Ada' peaking at #10 in the UK Music Week Official Urban Chart, there is no blowing out the smoke as the fast raising star gives us the new 7-track Afro Pop feel EP.
On the EP, the talented producer, singer/songwriter teamed up with Nigerian producers TU2, Orbeat, Ayzed and Yussy Beat to give fans a collection of mesmerizing sounds with a festival of percussions which is sure to keep them amazed.
In a statement, Idahams said, "This EP, Man on Fire describes my passion and desire to show the world what I am capable of. Good music and a memorable experience is exactly what I have served on this EP."
'Man on Fire' bridges the divide between traditional West African music and global music lovers, transporting listeners into Idahams' world.
You can listen, stream and download 'Man on Fire here
Watch Idahams perform the E.P set