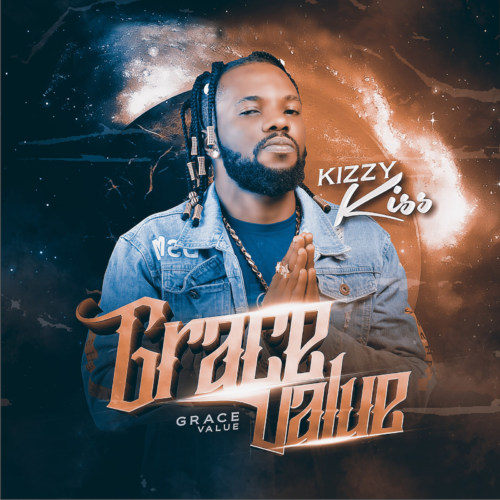 Talented artiste, Kizzy Kiss comes through with 'Grace Value' Album.
Chigozie Vincent Ugoagwu popularly known as Kizzy Kiss, is a talented songwriter, rapper and singer. He was born on the 18th September 1996. He hails from Ideato North, Imo State and he is the last child in his family. He developed his love for music at a very tender age.
He earlier dropped his first single titled "Sisi Amanda", produced by Young John mix/mastered by Indomix, which the video was shot in South Africa by Mazi Cijizil.
Today September 30, 2021, Kizzy Kiss release his long waited album titled "Grace Value", which consist of 10 tracks and features acts like; Magnito, Skiddo, Ajaba and Slow Dog among others.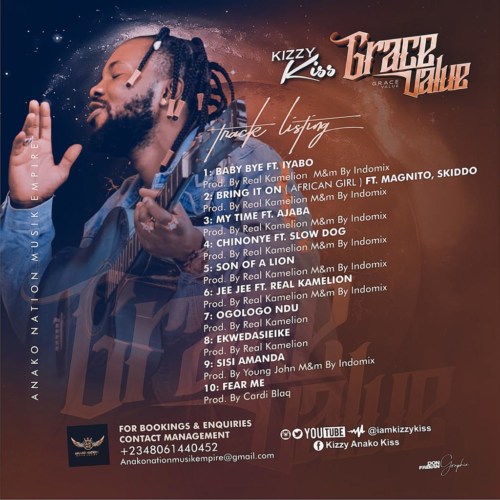 Listen and Download Each Track below
1. "BABY BYE" ft. Iyabo
2. "BRING IT ON" (African Girl) ft. Magnito, Skiddo
3. "MY TIME" ft. Ajaba
4. "CHINONYE" ft. Slow Dog
5. "SON OF A LION"
6. "JEE JEE" ft. Real Kamelion
7. "OGOLOGO NDU"
8. "EKWEDASIEKE"
9. "SISI AMANDA"
10. "FEAR ME"