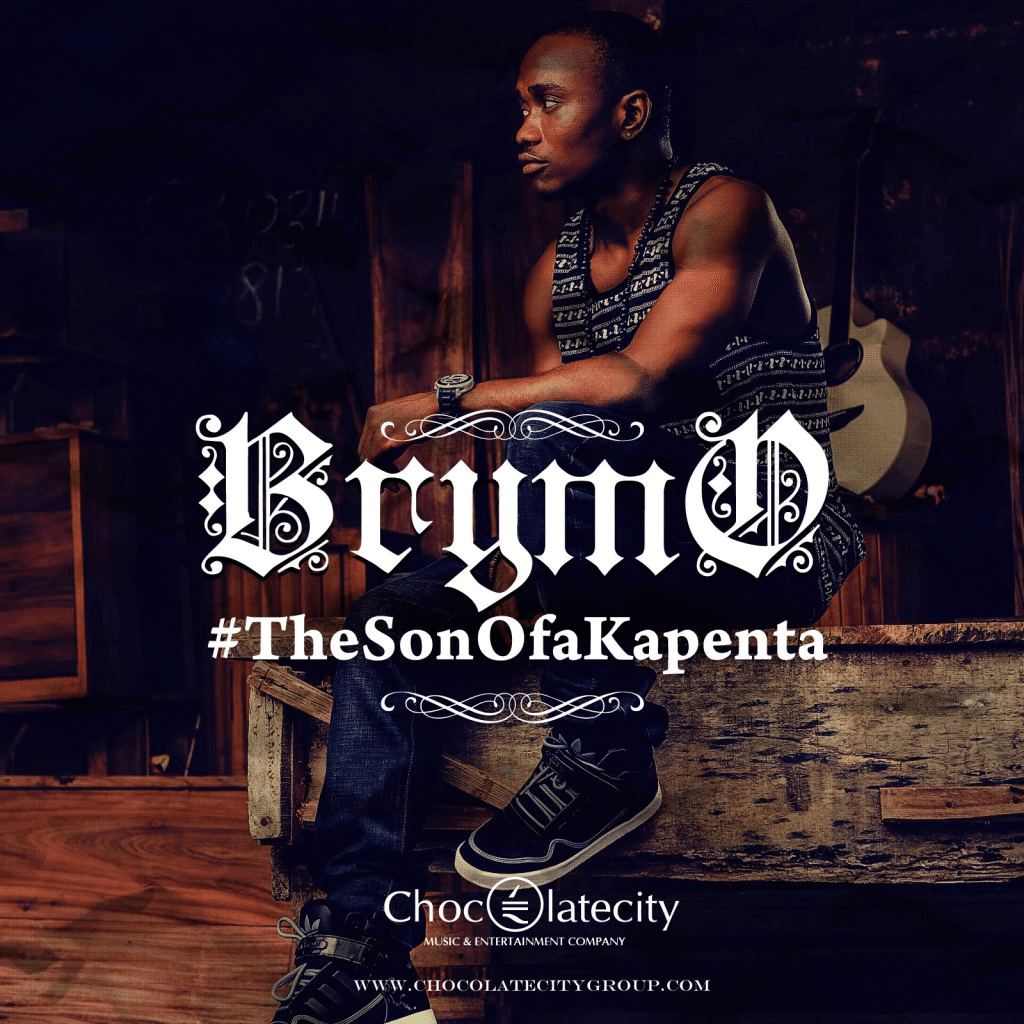 ALBUM REVIEW: BRYMO – THE SON OF A KAPENTA
CREDITS
Artiste – Brymo
Album – The Son of a Kapenta
Features – Jesse Jagz, Efya, Iceprince, M.I & Pryse.
Producers – E-Kelly, Blaze, Jesse Jagz, Kid Konnect, Legendury Beatz & MikkyMe
Label – Chocolate City (2012)
Chocolate City's male vocalist 'Brymo' made his breakthrough when he was featured on label-mate Iceprince's smash single 'Oleku'; his hook threw him to fore-front and gained him numerous fans across Africa and beyond. Over two calendar years has passed and Mr Ashimi Olawale now has a couple of hits, awards and a 15 track sophomore album in his curriculum vitae. Under the guidance of Audu Maikori and company, Brymo declares he is 'The Son of a Kapenta' with his second LP which is meticulously divided into three chapters… 'Birth', 'The Dealer' and 'The Lover'. After all is said and done, 'what's hot and what's not on The Son of a Kapenta?' A question this track by track review seeks to answer:
Chapter 1: Birth
I986: '1986' which is also the year the singer was born is an emotional ode to his mother. He bares the love he has for the individual who brought him to earth as he sings; 'Dear mama, For you I wrote this song, Your love for me dey strong, Like a river so long…' The first chapter could not have kicked off any better a song summarizing his tale with his mother from childhood till he grew into a man, fuelled with love Brymo holds nothing back when he takes us to his birth; 'Because you suffered, that's why I'm standing right here, Your fear, your tear, that year, 1986'.
Life Is Too Short: The second verse is a song proclaiming living life to the fullest and caring less about haters and Brymo showing off his gaspy voice. With production credits to MikkyMe; the track is solid follow up to '1986', now that you are here the earlier you realize haters are going to hate and potatoes are going to 'potate' the better.
Ara: 'Ara' is complexly wonderful and is the best track on the album! Legendury Beatz is to be blamed for distinct and perfectly executed fusion of afro-beats and dance-pop seen in 'Ara'; released as the lead single of the LP, the track sky-rocketed to the top and sealed Brymo a spot with the top guns by bagging numerous awards and blazing dance-floors across the continent despite entirely sung in  Yoruba. The success of 'Ara' is a testimony to her greatness in quality and otherwise.
Now Now feat. Jesse Jagz: Production and guest vocals credited label-mate Jesse Jagz, 'Birth' comes to an untimely end with 'Now Now'. Life is not only too short but also good to Brymo still the fourth verse is easily forgettable despite Jagz' average vocal contribution and excellent production. 
Chapter 2: The Dealer
Go Hard: The second phase commences with the Jesse Jagz produced 'Go Hard', which was met with mixed reactions from fans and critics alike mostly negative when released earlier is a mid-tempo cut aimed for the dance scene. Definitely a weak opening worsened by Brymo incomplete pronunciation of words at certain parts of the song nonetheless it blends with the storyline of 'The Dealer'.
Omoge Campus: Ashimi Olawale looks for love in the campus and will undoubtedly find it with this cut. Designed by hitmaker E-Kelly, Brymo made his intentions to his intended campus lover in a dramatic fashion on the piano, drums and trumpets fuelled productions going as far as giving credits to her parents. Definitely a single material 'Omoge Campus' is a stand-out track and hot in the 99th percentile.
Rendezvous (interlude): 'Person wey no get teeth no dey chop meat…' 'Rendezvous' is a moving 1:11 interlude backed with soley piano as Brymo is on a rendezvous with destiny.
Akara: Afro-beats and dance-pop experimentation by E-Kelly results in the up-tempo 'Akara'; already a fan favourite due to the irregular title and unexpected beat change 0:22 second mark. Destined to get the party started, the Choc Boy woos the objection of his affection on the hot groovy track.
Chapter 3: The Lover
If You Were Mine: A love ballad sung in English and Yoruba as expected affirms the fact that the dealer also loves.
Good Morning: Released as the second single off the album. Rich in melody, tone, delivery, ad-libs, message etc. all sums up to fact why 'Good Morning' is a hit song. Arguably one of Jesse Jagz best production works till date, the cut is a hot one for the lovers.
Your Love: Apparently The Son of a Kapenta will do anything for whoever he loves and enlisted producer Blaze to create the amazing 'Your Love'. Mid-tempo in nature and moderately influenced by euro-pop and techno music and eventually builds up and climaxes at the chorus as Brymo makes known the miles he will go for holder of his love with lyrics like '…She likes to fly, I gave her wings and told her to try…'
See Me: A pop-rock inspired power ballad to look out for 'See Me'; sadly Brymo did not challenge himself vocally nonetheless it a song with a heavy message that will you will have on loop.
You'll Come Back feat. Efya: Spines will be tingled and hearts moved as Brymo duets with Ghanaian power-house singer 'Efya' resulting in what we call the duet of the year. Efya shows off her pipes while the deep tenor compliments her and they both know that every time they said goodbye, they will come back.
We All Need Something: Brymo shows undeniable versatility and soars on the acoustic soul closing number. Obviously a conscious themed song fighting against violence generally and in Nigeria in particular.
Bonus
Chocolate feat. Pryse, Iceprince, M.I, & Jesse Jagz: We all look forward to the collaborative track on any album from the Chocolate City factory and with The Son of a Kapenta is the tasty 'Chocolate'. The ingredients comprises of production by Kid Konnect, hook laced from the yummy voice of Brymo,  M.I's engaging Hausa-opened rap verse and Zamani, Pryse and Jesse's so-so bars.

Follow the reviewer @Ogagus_