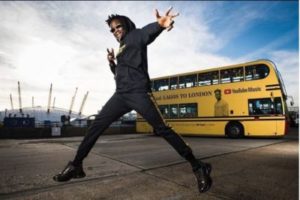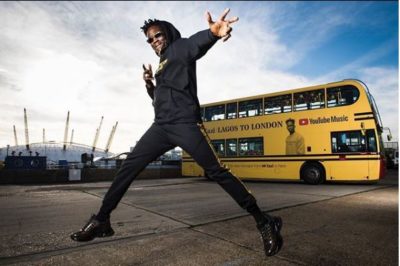 When Mr Eazi gained prominence in the music industry in 2016, i felt it was too sudden, i felt he released too much that in a few years from that period he will run out of materials, i felt he was going to vanish suddenly from the music scene just as he gallantly came in.
But fast-forward to now, all those maybe unfair, biased but now certainly ridiculous thoughts have vanished from my head/mind as i am now a big fan of his, his hardwork, his creativity and his uniqueness.
November 2018 saw Mr Eazi drop his 3rd album "Lagos To London", (which although he preferably calls mixtape) which brings his uniqueness to the fore and further projects his brilliance and expertise at taking calculated risks.
"Lagos To London" is introduced by the 47 seconds "Lagos Gyration" track. This particular track further aids my notion that Mr Eazi is a brilliant artiste and a good risk taker. This track is highlife inspired, an entirely new style for Mr Eazi which raises your expectancy level of having to witness other new styles on the album. This idea will definitely achieve its aim of moving you on to the next track in anticipation, either angrily or with an indecisive feeling. Aside that, the 47 seconds idea will successfully make you hungry for more music as it is when you start to enjoy it's true gyration that it ends.
I totally surrender to track 2 of the album which features Simi. My best song of the album, "Surrender" has brilliant melodies and good vibes. Mr Eazi 'complemented' Simi well on the song. Although he didn't know until Simi told him.
"Surrender" is also a direct opposite of "Yard and Chill" . Mr Eazi first expresses his feelings and wants for the girl in the track 10 record before he says he knows 'she wants him' unlike track 2 where he never realised the latter until Simi told him.
"Dabebi"is track 3 which features Maleek Berry. It is a song where both artistes are making promises to a girl in order to win her over. It's a good love tune.
Both Mr Eazi and Legendary 2baba are heard in "Suffer head" telling their girls the many criticism they go through loving them, and also to assure them that haters won't be able to put them apart no matter how hard they try. The Speroach produced song is a very sweet one.
"Property," "Pour me water," "Keys to the city (Ogede)" & "London town" ft Giggs were all released as singles on streaming platforms as well the media ones before the eventual official release of the album in proper. These songs were heavy tunes as they rocked the airwaves. They are a good addition to the album as they help to refresh our minds about the good works they did in preparing us for the arrival of the project.
I understand that Mr Eazi is trying to create a street anthem on "Open & Close" ft International music producer; Diplo, but i'd still say it's a disappointing effort for me. He must have looked ahead to prepare this for the eventful December, to create a party rocker and club banger but it still doesn't get into that realm for me. First song on the album i aint aligning with.
"She loves me" ft Chronixx is an absolute international piece, the Carribean/Reggae-like sound Is an happiness propellant, it will definitely make you nod your head and strike your fingers. Forget the fact that it's a song about a mystery lover, the sweet bouncy beat will just make you have a different meaning of the song and make you feel your own way.
Track 9 features popular Nigerian comic act and Instagram comedian; Broda Shaggi on "In Molue To London." The track is just to take you on a break from the hypnotic sounds from the earlier tracks, and to sarcastically remind Lagosians that they do not need a Visa in order to get to London.
Mr Eazi features Burna Boy on "Miss You Bad" which is a mid-tempo tune that sets you in that mood of apologising to your lover for your wrongdoing. This mid-tempo song is a cure for ego as a result of its 'persuasive' lyrics which can make you go against your wish of expressing how much you miss someone.  Let me remind you once again that Burna Boy is on this song, so you know why the lyrics are piercing.
"Attention" ft Lotto Boyz just like its title is just an attention seeker, i tried so hard to enjoy very well the song because i naturally love songs that spread 'love' but i couldn't get stuck. I skipped.
Lastly "Chicken Curry" is all about being boastful. Being boastful about how much money you have and as well as bragging about how 'tasty' you can be when it comes to sharing a bed with…you know the rest. Good vibe sha, i like the song too.
I am rating the album well, Mr Eazi successfully got about 95 percent of the songs on the album repeatable and besides that, Mr Eazi is the most outstanding artiste in Africa. In just two years he has successfully succeeded in making himself an international superstar. He is Nigerian, he is Ghanian and now a "Londoner" and he more than outrightly proved this on his album.
I never expected less anyways. I aint disappointed. It's a very very good album.
The fact that it is not a debut album disregards every other thought that i have. I am awaiting the next one.
Writer: Taiwo Oluwafemi
I.G: neefe_nawti
Twitter: @neefemie