Last Updated on Oct 3, 2017 | 17:43 by Tyler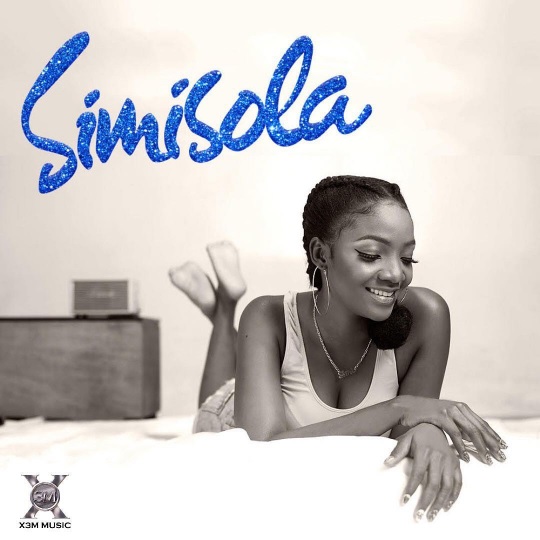 Artist: Simi
Album: Simisola
Features: Adekunle Gold
Producers: Oscar, Seyikeys, Sess, Vtek
Record Label: X3M Music (2017)
Duration: 54 minutes
From what we know, gospel singers-tured-secular artistes never really make it in the big pool. So, every time an artiste 'backslides', they are met with skepticism both in the gospel and secular music section – it's like being chased out of a class by an angry teacher to the corridor where there is a pankere–holding principal chasing students back into their classrooms. For that student, stepping out is a hard road and not stepping out means trouble.
Regardless, Simi boldly stepped out and switched from a promising gospel music adventure to offering a music characterized by love subjects. Fatefully for her, her alternative sound was welcomed as a fallback from the crowdy Afro-Pop music. Her unique vocal texture stood her out, her ability to compose heavenly music put her in the mould of an Angel, her perky character made her everyone's darling and in her music engineering abilities, she found an advantage.
The central theme of her music is love, she explores it's different angles with her songs and she even had a real-life demonstration for her subject, forming a link in a love triangle in which two boys compete for a share of the serenading songstress' chemistry. Because Simi wouldn't stop singing about love, some critics predicted that her fall is near. So on her debut album, Simisola she broadened her angles and perspective about love in a show of versatility and created a playlist of mood-expanding love related songs. There's basically everything about love you can think of on the album, there's a song about break-up, make-up, friend zone, toasting, the side-chick drama and even agape love on the album and they are arranged in a way that it forms a narrative.
With the album, Simi went for her listener's  heart from the onset, with a soul-searching opener in Remind Me and proceeds to ask to be loved on Joromi. She finds a complementary love in Complete Me and her lyrical expression shows that the love is deep. According to her, her lover's absence is like faith without belief/ like a heart without a beat and it shows she cannot do without her lover. But then they breakup briefly and he is trying to get her back but she's uninterested. On Gone for Good, Simi is like shebi you say you won't be coming back o… you say you were gone for good.
On Original Baby, Simi is an independent woman who is trying to be herself and wouldn't change for anyone – if you like her stay and if you don't, waka comot. But she meets a guy, a friend, that is asking for more than she can give, could it be Falz she is referring to on One Kain? Plus, the fact that Falz's friend and producer, Sess produced the song adds to the suspicion. But the one who seems to be her main lover who she had earlier broken up with, Adekunle Gold, comes in on the Indian music type, Take Me Back and the two lovers are rebuilding their chemistry and realizing that the breakup was never necessary.
Finally, Simi is back in love on Smile For Me and as long as her returnee lover smiles for her, she'd tolerate him even if he lies to her. From the line, sing for me even if your voice dey crack o, you'd get a feeling that her lover is a singer. It's the kind of conversation that music oriented lovers would have but he has a side-chick called 'Angelina' and Simi cannot tolerate it, she is complaining to him about it on Angelina.
But the album Simisola is not only a beautiful love narrative, it is an enjoyable playlist of rock-steady typical Nigerian party songs like O Wa N'be and Hip-hop Hurray, on which she also conveys the message in Ecclesiastes 3, that there is time for everything. She tries to encourage her listener to find time to chill after a period of hustle, but she also adds that – no forgeti your ginger, no forgeti your lover.
Generally on this album, Simi demonstrates some sort of disciplined versatility that makes her album a fine mix of afro-fusion and alternative music, and I'm impressed at how she falsifies the prediction that, it is on this album that fans would begin to get tired of her music. Those critics still holding that believe would have to wait like an Arsenal fan waiting for a league title – it is not happening on this project, wait till next time. Her music production secret is Oscar and his brilliant input on 12 tracks on the Simisola album, suggests that X3M music producer should be getting more credit than he does presently. Vtek, Seyikeyz and Sess produced one song each on the album. From the line-up of producers on this album, it is clear that Simi went for synergy and not popularity.
Conclusively, if indeed you consider music as part of your life and love still exists in your books, perhaps you're in love, recovering from a love let-down, going through a heart break or you're searching for love, Simi has a piece that you can play through any of these experiences.
Rating: 4.3/5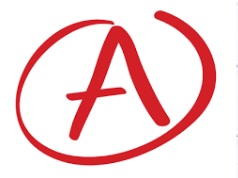 Reviewed by Oluwatobi Ibironke
@ibironketweets